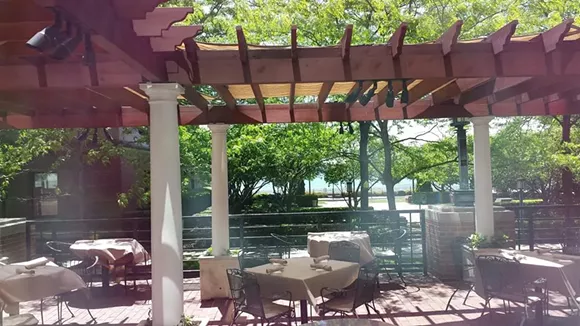 In a sort of old versus new look at the evolution of Detroit's restaurant scene, chefs Chris Franz of the long-acclaimed Rattlesnake Club, Matt Tulpa of the Salt & Saffron pop-up, and Vicecream Detroit are teaming up to host a six-course dinner.
The special event will be held June 21 on the Rattlesnake's riverfront terrace.
Franz has been cooking in metro Detroit kitchens for 30 years, while Tulpa has been making waves in the pop-up scene.
Tickets are required to attend and go for $65. They can be purchased by going to the Rattlesnake Club website
here
. Check below at what the duo have cooking on the menu:
First, Franz: charred salad, local zucchini and leeks, toasted walnuts, fresh parsley, sumac-tahini shrub.
Second, Tulpa: gazpacho-infused cucumber, goat cheese, smoked crème Fraiche, and mint.
Third, Franz: sesame-seared sea scallop poke, soy-pickled ramps, avocado and wasabi mousse, crispy pancetta, honeyed Ponzu drizzle.
Fourth, Tulpa: cod with Pil-Pil sauce, semolina gnocchi, crispy pork puff, Piment d'Espelette, chive flower vinegar.
Fifth, Franz: pistachio-crusted Michigan lamb loin chop, roasted tri-color carrots, black garlic and herb yogurt, sea salted pistachios.
Sixth, Tulpa: milk and honey, brown butter "Vicecream," milk snow, chamomile Honey, duck egg-Sauterne Sabayon, and bee pollen.