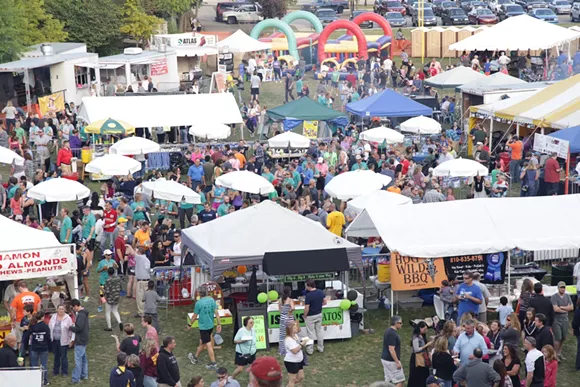 This year's festival may have a new name, but it's back at it again with all the same fun of last year.
Great Lakes Food, Art, and Music Festival, the three-day free event is a showcase of the area's hottest food, art, and music (thus, the name) and takes place June 24-26 in the Ford Field Park in downtown Northville.
Here's the rundown of what you can expect.
Food
: you can snag everything from Turkish street food to the area's best barbecue, plus sweet treats from Hudsonville Ice Cream and A Serendipity Creamery, and what's a Michigan party without Faygo? Nothing, that's what.
Art:
Lily K. Arnett photography
will be on display, plus monster trucks, slot car racing, a bounce house, and karaoke. What? You don't think that's art? Clearly you've never seen the beauty of huge machines crushing other machines, engines revving, smoke billowing. It's majestic. And karaoke is the ultimate performance art. Fact.
Music:
This year's lineup includes Dan Tillery, you know, that guy who went viral after posting a picture of his rescue dog. Here's the full lineup with set times so you won't miss your favorite act.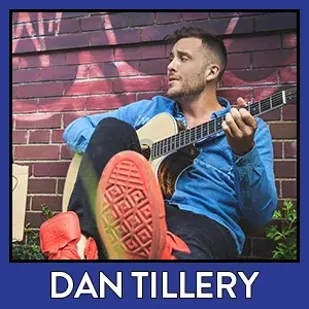 Friday
5:30-7 Tosha Owens
7:30-9 Cosmic Groove
9:30-11 Ryan Dillaha
Saturday
12-1:30 Weekend Comeback
2-3:30 The Kung Fu Lovers
4-5:30 Re Cure
7-8:30 The HandGrenades
9-10:30 AwesomeR
10:30-12 Howling Diablos
Sunday
12-1:30 Al Bettis
2-3:30 Mark Reitenga
4:30-6 The Reefermen
6:30-8 Dan Tillery
Bring your friends! Bring your family! Bring your kids! Don't have kids? Bring other people's kids! Wait, we mean your dog or someone's dog or nevermind just bring yourself.
The festival runs Friday, June 24 from 5-11pm, Saturday, June 25 from 12-11pm, and Sunday, June 26 from 12-8pm. Don't show up any other times, you'll be disappointed. Get more info at foodartmusicfest.com.