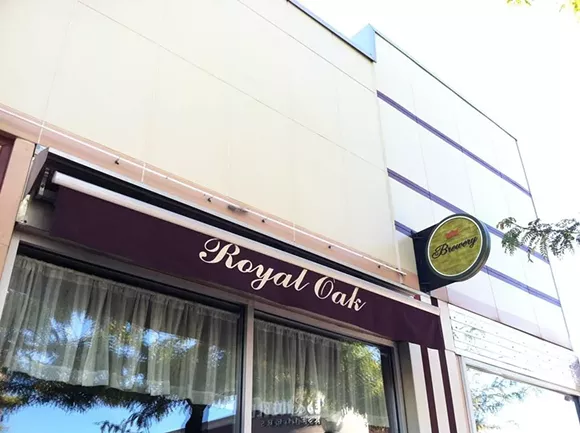 In some circles, a North American Beer Award may be just as coveted and prestigious as a Nobel Peace Prize.
Rockne Van Meter
, head brewer at Royal Oak's Bastone Brewery, is no stranger to having his talents recognized. Since entering his first brewing competition in 2002, Van Meter has won more than 200 awards in his career.
Represented by Van Meter, Bastone Brewery was among the
many bre
weries
across the nation to receive medals at the 20th Annual North American Beer Awards. Bastone Brewery took home three medals - two gold and one silver - in the categories of Belgian and French-style ales:
Gold Medals

-
Pin-Up Blonde
(4.5 percent ABV)
an American-style light beer with soft malt and hop flavors.
-
Nectar des Dieux Tripel
(9 percent ABV)
a Belgian-style, golden ale with light fruity notes and a hint of sweetness.
Silver Medals
-
Dubbel Vision
(7.5 percent ABV)
a Belgian-style amber ale with candi-sugar and dried dark fruits.

Bastone Brewery
has been serving the Royal Oak community since they opened in 2004. Their specialty is Belgian-style craft beers, though they're not afraid to expand their menu to include a wide variety of Pilsner, Blonde, Dubbel and Seasonal brews. According to Van Meter, their brewing philosophy boils down to "quality over quantity," and "true to style, clean and flavorful as possible."