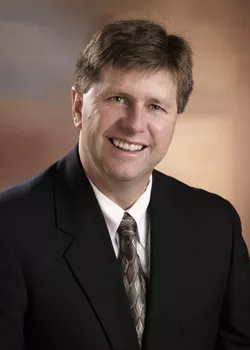 Unable to
fix and modernize infrastructure
,
gain consistent revenue from corporate taxes
, or even to ensure clean drinking water for Flint residents, what's the Michigan legislature to do? Other than resign in disgrace?
How about distracting the public with non-issues?
Enter Republican state Sen. Tom Casperson, a Yooper legislator who's introduced
Senate Bill No. 993
. The bill would restrict the use of school bathrooms, among other facilities, to those with the conforming gender at birth.
Casperson had spoken with Michigan Radio about the bill earlier this year.
That's right. In a state facing a sluggish economy, crumbling infrastructure, increasing inequality, child poverty, runaway prison contracting costs, and a hundred other serious problems, looks like we're going to be talking about which toilet people should use for the next few months.
Meanwhile, the state continues to go down the proverbial one.