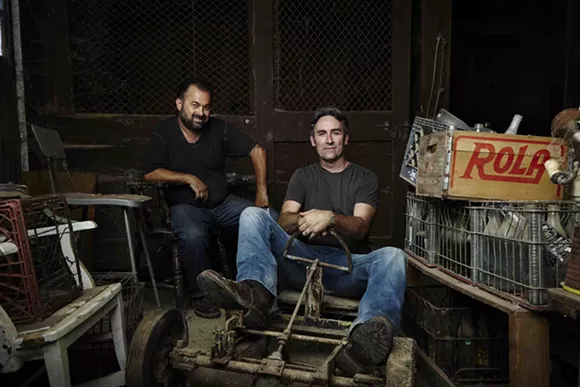 American Pickers
duo Mike Wolfe and Frank Fritz are heading to Michigan in June and they want to see your junk.
According to a press release, the highly skilled pickers are on the hunt for America's most valuable antiques as well as the interesting characters that own them.
Anything from motorcycles to classic cars, from bicycles to one-of-a-kind vintage memorabilia will draw the pickers' eyes. Toys, movie memorabilia, military items, folk art, advertising, early firefighter equipment, and vintage musical instruments will also get their attention.
If you or someone you know has an interesting and particularly large collection and wouldn't mind being filmed for the reality TV show, call 1-855-old-rust or email
[email protected]