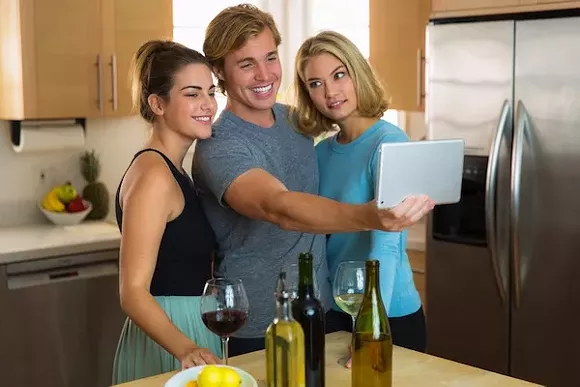 We're used to seeing media outlets that quote a new study and use it to make some provocatively titled piece of click-bait. (
Hey, there, Vice Magazine!
) But one thing we're
not
used to is that study coming from a local university, especially Oakland University.
But that's what's happened
. Thanks to the psychology department at Oakland University, under the leadership of Dr. Lisa Welling, we have some clues to the phenomenon of why those exes hover around when, romantically speaking, you've already moved on.
Turns out not all of those pals-turned-exes mean trouble. Some exes felt it was important to maintain platonic relationships because they felt they didn't want to lose an established, trustworthy friend.
But those with darker motives tended to keep up relationships for "practical and sexual reasons," or because their narcissism made it difficult to admit the relationship had failed, especially if the narcissist viewed their lover less as a partner and more as an asset.
It's a nifty piece of research, which involved interviews with more than 800 subjects. It has since been covered in the
Daily Mail
,
Teen Vogue
,
Bustle
,
Complex
,
Marie Claire
and elsewhere. It's also something that will be quoted much more than it is read, and will likely be misinterpreted for years to come. Thank you, internet!