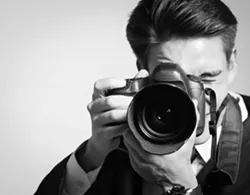 Looking to gain a ton of experience, increase your clips, make new contacts, and get into tons of cool events for free?
Metro Times
is recruiting events photography interns where candidates stand to gain those things, plus plenty more.
The ideal candidate is outgoing, enthusiastic, a lover of Detroit nightlife, and willing to shoot at least two events per week. Interns must be willing to pitch events as well as take assignments. A flexible schedule and willingness to take assignments on the fly is a plus.
Interns must have access to their own equipment, including a camera, computer, and editing software.
Send a resume and portfolio to
[email protected]