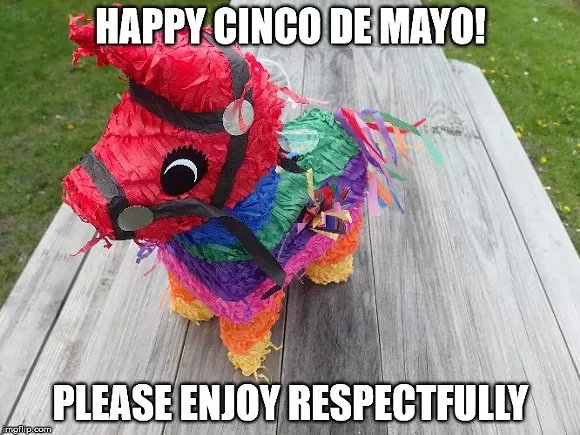 Because for some reason we reserve this one day a year to all things Mexican. Whether it's downing margaritas, noshing at the many eateries in southwest, or braving the crowds for the annual Cinco festivities, Detroiters in particular, love this time of year.
As for whether Cinco de Mayo is of any actual significance to Mexicans or Latino Americans is up for debate. Some refer to the holiday as Gringo de Mayo in much the same vein as St Paddy's Day is for the Irish - an excuse to party. Fellow alt weekly companero, Gustavo Arellano (AKA "Ask a Mexican" columnist at the OC Weekly), wrote in a
2001 essay
about the day: "Cinco de Mayo is ridiculous. It's not pointless because it serves the nationalist project of promoting pride in a country and its culture. And it isn't worthless, since it has worked like a charm in making Mexicans out of all ethnicities come May 5, even if the extent of commitment toward Mexico lindo y querido is drinking Corona instead of Coors."
In reality, Cinco de Mayo is a celebration of a rather insignificant battle between Mexican and French troops in the Mexican state of Puebla on May 5, 1862, during which la gente enjoyed a short-lived triumph.
We're of the mind set that regardless of how big a deal Cinco may be in the big picture, it's still prime time to celebrate Mexicanidad, no matter your background. So long as you're not being an appropriating asshole, we say have at it.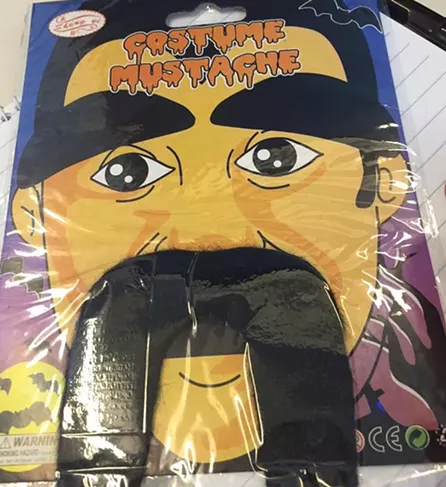 To that end, you're probably thinking to yourself right about now, where are all the Cinco de Mayo parties at? In addition to the spots in Mexicantown you would come to expect to find such festivities, here we bring you a quick roundup of where to go tonight and over the weekend.
Tequila Cabresto,
Detroit's only owned and operated tequila brand, will be popping up all over town starting at 3 p.m. at 8 Degrees Plato Detroit (3409 Cass Ave.). Served will be food from Taco Piny and drinks mixed with Wolf Moon and McClary Bros. The Cabresto team will continue on to Central Kitchen + Bar (660 Woodward Ave. #4a) from 5 p.m.-7 p.m., and the Waterfront Wyandotte from 9:30 p.m. until 11:30 p.m.
The Old Miami
(3930 Cass Ave.) is holding its second annual fest with live music, $2 tacos from EJ's Gourmet Street Cuisine, and a vintage clothing sale. Fiesta gets down 4 p.m.-2 a.m.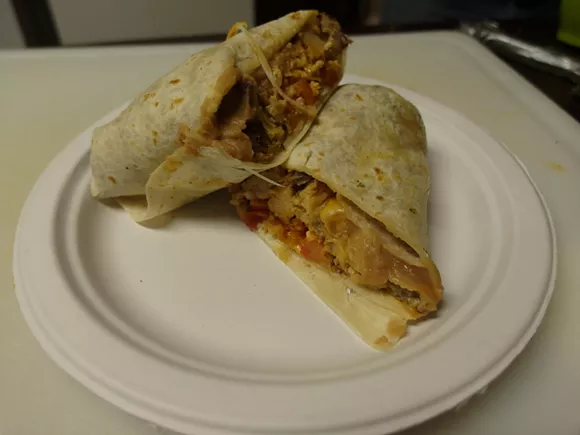 Over in Hamtramck, the folks at
Kelly's
are dishing up some of Timmy Vulgar's famous comida (he's serving some killer smoked pork burritos), along with the joint's popular Thursday tacos (Americanized, hard shell, ground beef), and "homemade" tamales (chicken or pork). Plus, margaritas by Patti Banas and piñata giveaways. Food's served from noon until it runs out.
And down I-75, the Downriver Federal Credit Union presents its second annual Lincoln Park Cinco de May Festival on Saturday, May 7, featuring live music, DJs, folklorico dancers, Mexican cuisine, and activities for the kiddos.