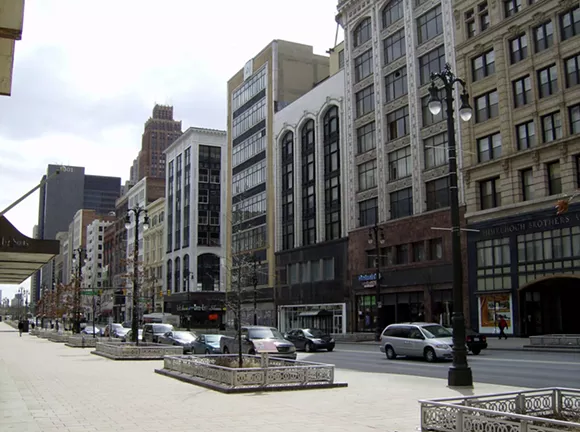 What does a successful city look like when its retail establishments are mapped?
That's the question behind the
Storefront Index
, the most recent project from the data-driven urban policy think tank City Observatory. The index mapped the 51 largest American cities, depicting retail activity by dropping a red dot at the location of each consumer-oriented storefront in the area.
New York, unsurprisingly, led the way in retail density with nearly 10,000 establishments within three miles of the city center.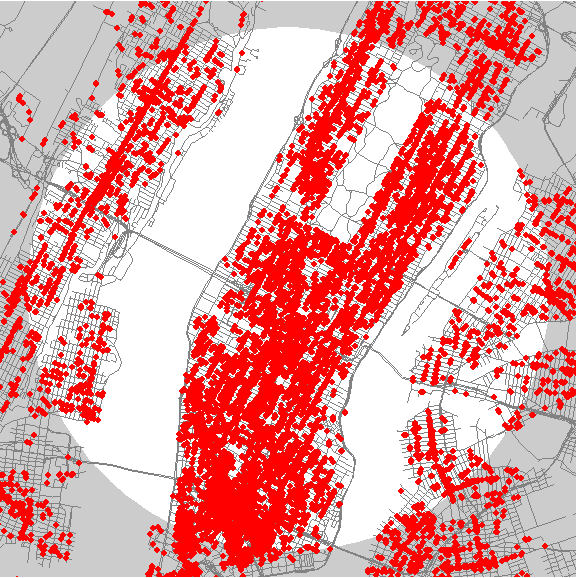 How did Detroit do, you ask?
Detroit ranked 51st, last in the nation, with only 411 retail businesses in the same radius.
Visually, New York is a sea of red. Detroit is a cluster of polka dots.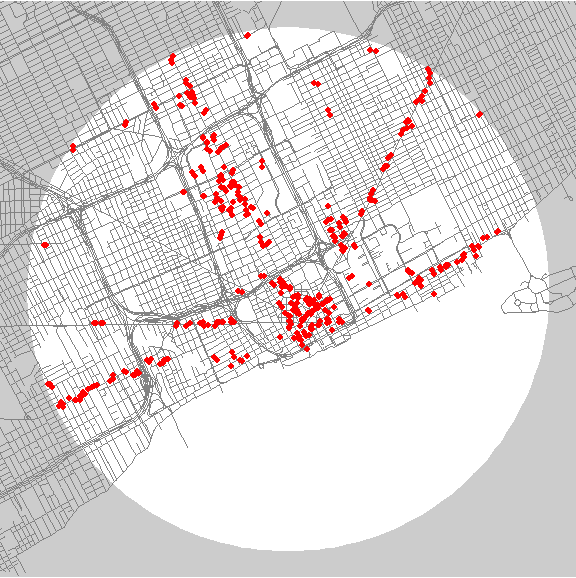 One commenter pointed out that Detroit has a disadvantage in the mapping methodology, because a significant part of the three-mile downtown circle is filled by the Detroit River and by Windsor, which was not included as part of the metropolitan area. But that explanation only goes so far.
Zooming out from downtown to look at the city as a whole reveals stripes of red clustered along major thoroughfares, effectively mapping the car culture that hollowed out the walkable business districts that City Observatory describes as a "key aspect of neighborhood vitality".
The data, collected in 2014, shows just how far behind the city's retail profile fell over the years, and how far it still needs to come to reclaim its place among America's thriving cities.
But with all the shops and restaurants that came to the city in 2015 and more on the way in 2016, we'd like to think the next update to the project will find a different city at the bottom of the list.