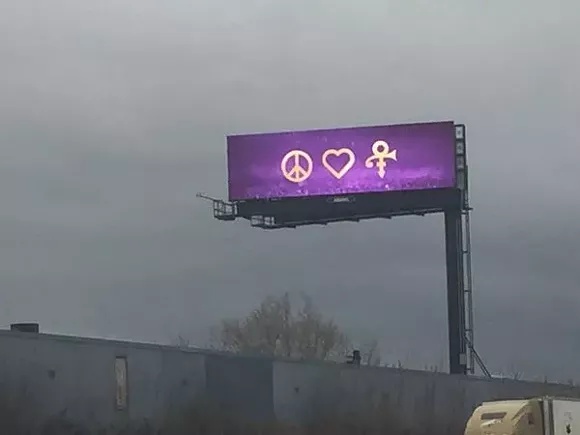 The tributes to Price are flooding in and it's fantastic to see all of the love and support for one of the greatest artists of all time.
Photos surfaced online today of a billboard that can be seen from I-75 and Outer Drive, and another billboard can be seen from I-94 near the airport that shows a giant peace sign, a heart, and Prince's iconic symbol. While some of our staffers question the signs authenticity (CAN ANYONE CONFIRM THIS?), we want to believe it's true so bad. We'll be leaving the offices immediately on a quest to find the truth.
Update: outspoken Facebook fans have confirmed they are real. Thanks guys!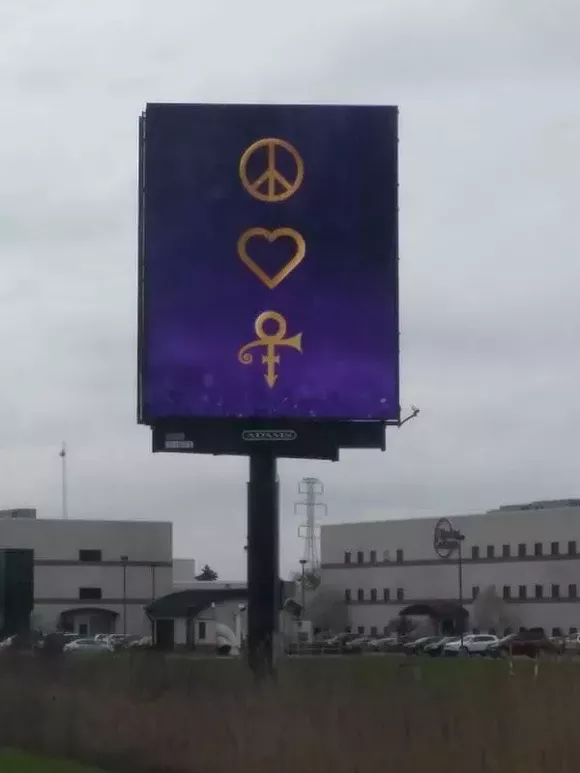 Bottom line? Peace, love, and Prince.