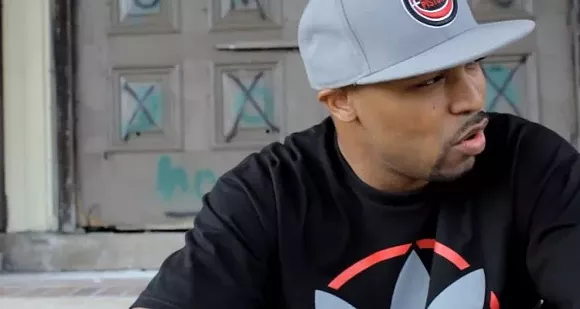 Since its very beginnings, hip-hop has always been political. Earlier this year, we heard several cuts from Flint emcees sounding off at Gov. Synder regarding the Flint water crisis.
Enter Ty Farris' new cut, "Clinton Error" produced by Nascent. Harris pulls no punches, "I survived through the Clinton era, early '90s Davison is where you find me/I'm hustling so they don't turn my mamma's lights out/ while Bill Clinton hitting blunts, pimping in the white house."
Harris goes on to throw upper cuts and jabs at how the incarceration rate climbed during Bill Clinton's presidency, the effects of NAFTA on working people, and Hillary Clinton's notable flip-flops on several issues. Nascent's hardcore production matches the tone of this Farris's lyrics. "Clinton Error" works because it's not a Sanders endorsement track, but a diss track towards a politician— which has always been allowed in hip-hop.