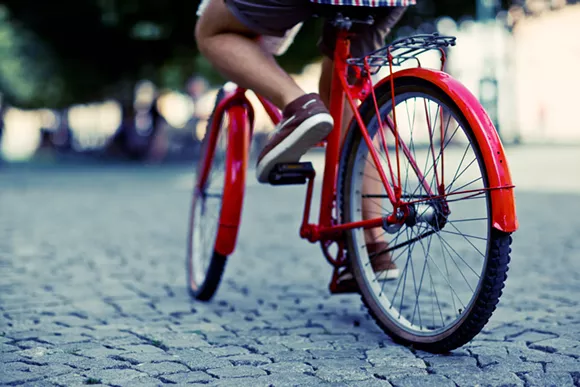 Strap on your helmets and grab your bicycles, a new bike route is coming to six Detroit suburbs!




The Woodward Wayfinder Project has recently gotten the approval to build a 17.1-mile bike route along Woodward that will link together the cities of Ferndale, Hazel Park, Royal Oak, Pleasant Ridge, and Huntington Woods The bike route will connect local business districts, schools, parks and libraries, according to an article by Modeshift.




Named the Woodward Corridor Neighborhood Bicycle Network, the idea for the transportation route originated in the city of Ferndale. The city, which is known for its bikers and walkers, won a grant from the Michigan Council of Governments Transportation Alternatives Program to start constructing the route this May.




The project will cost about $338,400. The grant will cover about $194,000, and the involved cities will be expected to chip in 30 percent for their parts of the bike route.




To help cyclists navigate the extensive inter-city bike trail, wayfinder signs will be posted throughout the route. Each individual city will contribute various safety measures to the Bicycle Network, including bike lanes, bike racks and flashing beacons.




Project sponsors hope the route will make biking a more popular mode of transportation and ensure the safety of cyclists throughout the cities.


The Bicycle Network is expected to be completed by July.