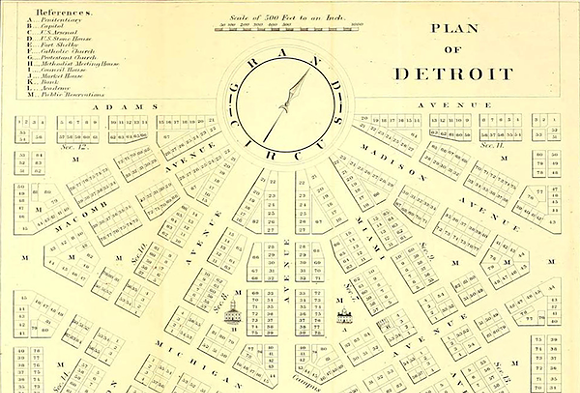 We thought we knew a thing or two about Detroit history, especially the plan devised by Judge Augustus Woodward of hexagonal sections and diagonal streets.
We've written about it before
, of course, and figured that was all there was to it.
Leave it to
amateur historian and blogger Paul Sewick
to one-up us.
His latest post at Detroit Urbanism is the first of a three-part series
(talk about a "deep dive" into a topic) on the Woodward Plan, and includes plenty of information we had never heard before, including a rock and a marker that were buried downtown about two centuries ago, and some details about the precocious and pretentious Judge Woodward.
Take a look
if you have a few moments and see what Sewick has uncovered. We can't wait to see parts 2 and 3.