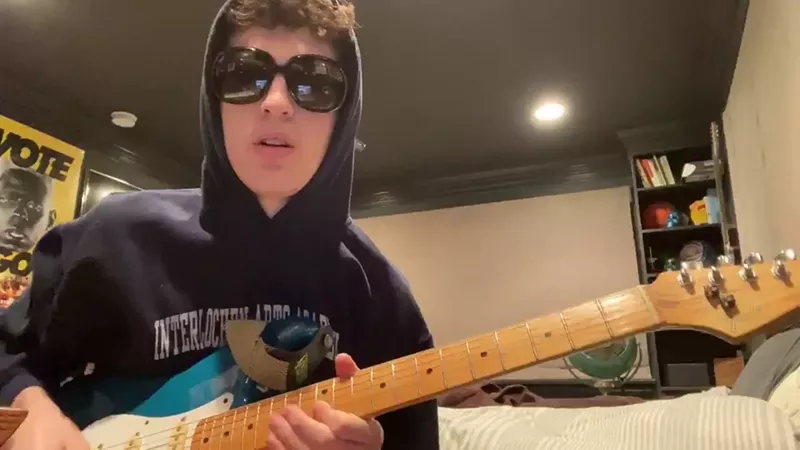 A group of students at Interlochen Arts Academy went where even
"Weird Al" Yankovic wouldn't dare go
— and made a coronavirus-themed parody of the Knack's "My Sharona."
But while "Weird Al" floated out the idea for "My Corona," the Interlochen students came up with "Bye, Corona," which serves as both an anticipatory kiss-off to this nasty virus as well as a safety PSA:
"
Sittin' on my can/ There's a ban/ On needless travelin'/ I'm scrubbing' on my hands/ Cause I grabbed a door handle again/ BYE BYE BYE BYE BYE WOOOOO
."
The video has more than 4,000 views on YouTube and has been written up in the
Traverse City Record Eagle
.
According to the
Record Eagle
, the project came together after Michigan shut down all in-person schooling. Marc Lacuesta, the school's director of music production and engineering wrote the lyrics, and sent it to the students, who had all returned to their homes for the semester.
Eduardo Chocron of Miami did the drums, Tomomi Marina Kimura Kumamoto of Mexico City was on bass bass, Maxwell Toth of Los Angeles and Jacob Bruski of Rogers City, Mich., did guitar, and Jordan Perkes in San Antonio mixed it.
You can watch the video below.

We have a new events newsletter! Find out the best things to do in the area every Thursday morning in your inbox.