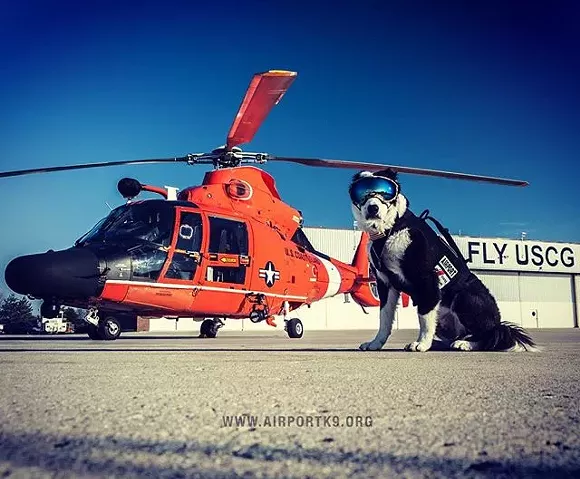 Piper the Border Collie has taken over a large chunk of the Internet. Videos (see below) of the 8-year-old dog doing his local airport job has managed to capture and amuse many Internet audiences. He even has a pretty big Instagram and Facebook following.




What kind of job does Piper have exactly? Not the usual service dog, this pup makes a living (treats and belly rubs) by keeping the runways of Traverse City's Cherry Capital Airport clear of wildlife and debris. His official title is Airport K-9 Wildlife Control.




While nepotism may have helped Piper land this gig, his owner/dad (and the airport's operations supervisor), Brian Edwards, in an interview with WXMI, says, "having the job is rewarding for him because that's what they're bred to do, they need a job to keep their mind going."


Reporting to work donning awesome sunglasses to shield his eyes from debris, ear muffs to protect his hearing from the roar of plane engines and a spiffy vest for safety and style, Piper's uniform makes him the coolest cat dog in the office. He might even be cooler than Rudi the Cat.