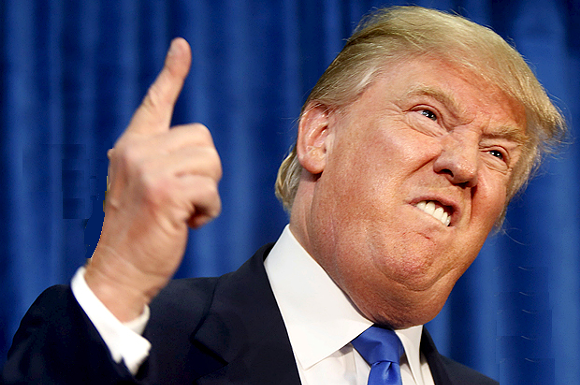 It's happening. With Michigan's primary election steadily approaching (March 8, people) GOP candidates are making their way to the Mitten — well, specifically Macomb County — to compete for your vote.
Marco Rubio, John Kasich and Donald Trump are all in town this week, though we have feeling the most popular gathering will be for the latter candidate.
Here are the details for Trump's Friday March 4 spectacle:
Where: Macomb Community College Expo Center - 14500 E. 12 Mile Road Warren, MI 48093
When: 9 a.m. (but doors open at 6 a.m.)
You can reserve your free ticket
here
.
While we are fine providing information on this gathering, we also feel it is our civic duty to counter such promotion of Trump with this.
And this.
If you do go,
be safe
.