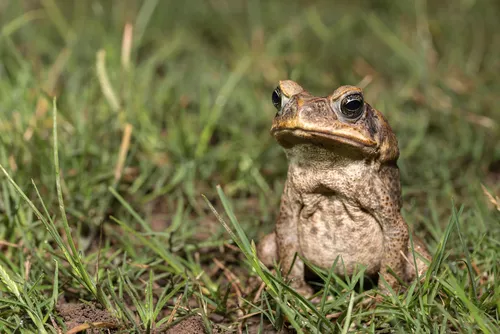 Want to learn about wildlife in the Rouge watershed, and maybe pick up a bit of knowledge about frogs and toads along the way? Get in touch with Friends of the Rouge. They're seeking volunteers for this year's Frog and Toad survey.
How's that? Well, if you show up for a special training workshop this weekend, the Friends of the Rouge will teach you how to detect the presence of these slippery little leapers. Why is that important? Because healthy populations of frogs and toads are excellent indicators of overall watershed health. Having people out in the field to report back on what they hear is one of the best ways to gauge just how environmentally healthy the area around the Rouge River's many tributaries really is.
But you have to attend the training workshop. We've attended one before, and they're actually pretty interesting. The one event this year is scheduled for 10 a.m.- noon Saturday Feb. 27, at the Livonia Civic Center Library, 32777 Five Mile Rd., Livonia. To sign up, call 313-792-9621 or email
[email protected]
To learn more about the findings from the survey, see the FOTR website at therouge.org.