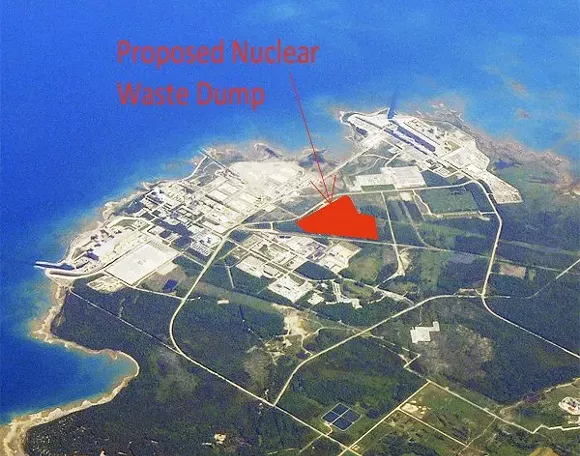 What is a newly elected politician to do when faced with a decision as complex as it is controversial?
Stall, of course!
In the latest installment of the ongoing saga of a proposed nuclear waste facility on the Canadian shore of Lake Huron, Minister of the Environment and Climate Change Catherine McKenna has once again postponed a final ruling on the plan, according to the Toronto Sun.
October. December. March. One deadline after another sailed past without a decision on a plan more than five years in the making. Now the company planning the dump has a deadline of its own. Ontario Power Generation has until April 16 to submit a timeline for providing the additional information McKenna has requested, which includes an updated analysis of potential combined environmental effects of the OPG low and intermediate repository site and a potential Nuclear Waste Management Organization site located close to the proposed site, an updated list of the company's commitments to mitigate any identified effects from the project, and a study into the environmental effects of alternate sites.

Until then, no new deadline has been set for a final decision, which represents neither victory or defeat for all involved. The Mayor of Sarnia Mike Bradley had this to say about the whole situation:

"It's sort of like getting a kiss from your grandmother. It's nice, but it doesn't mean a lot."

The half-life of this issue might be longer than that of the waste OPG plans to store. Though some folks on this side of the lake are pretty excited about the delay.

"I'm so geeked," said Elizabeth Zimmer-Lloyd, a Port Huron resident and member of the Great Lakes Environmental Alliance. "Oh my God, I'm so happy."