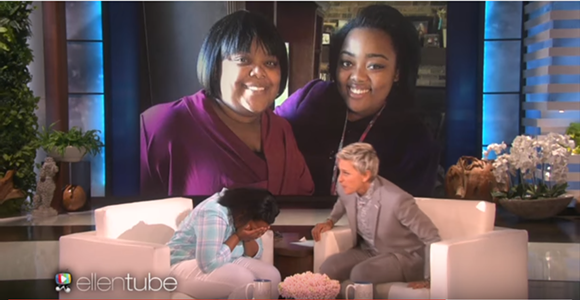 Flint resident Mariah Campbell and self-professed Ellen Superfan is making her second appearance on the talk show. Last November, Mariah appeared on the show and took home $25,000 to put towards college costs, and that's not where the story ends.
Since appearing on the show, Mariah and her family have been helping other Flint residents affected by the water crisis, all while using one car to get to work, school, and volunteer commitments. Well, they won't have to share anymore.
See Mariah's reaction to her big surprise below. The episode will air Monday, Feb. 15, 2016 at 3 p.m. on WDIV-TV (Channel 4).