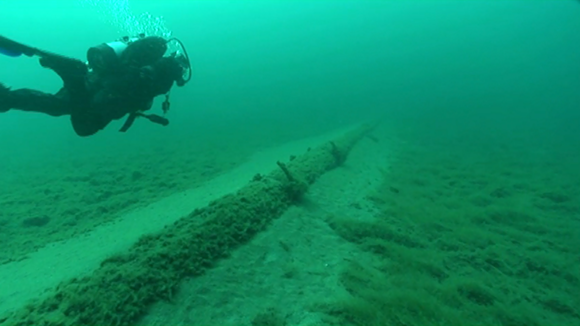 The fight to shut down
a controversial 62-year-old oil pipeline
located in the Great Lakes has an ally in former Michigan Governor William G. Milliken, who
penned an editorial
urging for its decommissioning in Sunday's
Free Press
.
Milliken, who served as Governor from 1969 to 1983, says he doubts the construction of Line 5 would be approved under today's standards, as the Great Lakes are too precious of a resource:
In my view, these lines under the Straits might not be approved today because of the risk of serious harm. Therefore, there is a strong argument that they should no longer be used to transport oil. As a matter of principle and public trust law, the state must never risk the Great Lakes for the benefit of a private interest, especially if alternative existing pipelines or alternative routes could be used. There is too much at stake: the Great Lakes support about 800,000 Michigan jobs, providing $54 billion a year in income.
Located at the bottom of the Straits of Mackinac, about a mile and a half to the west of the Mackinac Bridge, Line 5 was originally built under a 1953 Easement with the state of Michigan. It is currently owned and operated by Canadian oil giant Enbridge, Inc. Concern over the pipeline has grown following a 2010 rupture on Enbridge's Line 6B pipeline, which spilled nearly one million gallons of oil in the Kalamazoo River outside of Marshall, Mich. It was the largest inland oil spill in history.
Read our recent cover story on the pipeline controversy
here
.