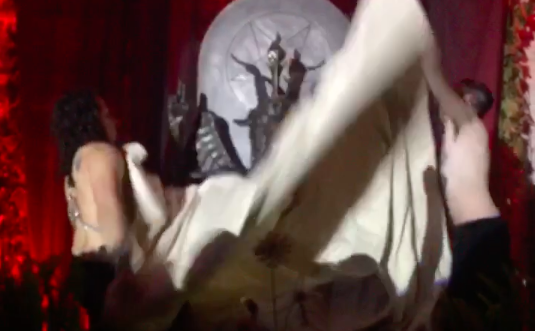 Did you miss this Saturday's
unveiling of the Satanic Temple's Baphomet
in Detroit? The sold-out event drew hundreds to gaze upon what has been billed as "the most controversial and politically charged contemporary work of art in the world."
The event was held in an undisclosed industrial building outside of downtown, the location of which was only revealed if ticket holders cleared two security checkpoints at different locations. We're happy to report that
despite threats of violence online
, protesters appeared to be peaceful.
Though the Satanic Temple had a strict no photography policy, someone managed to capture the moment of the unveiling in a six-second Vine.
Enjoy.