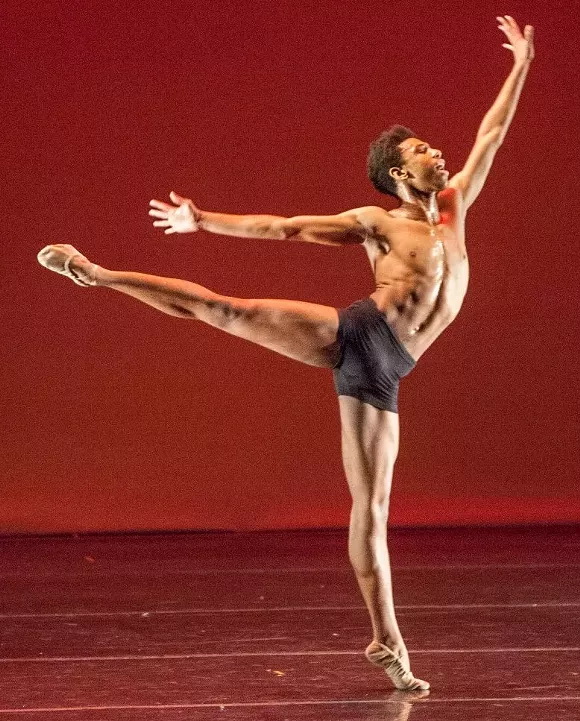 For more than 20 years, New York's Complexions dance company has sought to redefine ballet for a contemporary audience. Billed as America's first truly multicultural ballet company, Complexions eschews ideas often associated with the dance form — petite ballerinas, classical music, a certain stuffy attitude about "high art" — in favor of embracing a diversity of body types and musical influences, from hip-hop to pop and traditional African dance.
Each year, the company brings its Summer Intensive program to Wayne State University in Detroit, where students learn Complexions repertoire. Complexions has a long history with the Motor City— when the company lost funding due to Sept. 11's wake of financial turmoil, Wayne State benefactor Maggie Allesee helped out.
The two-week program doesn't hold auditions — dancers are placed in one of four studios depending on ability. Expect a raw performance, with dancers donning more informal streetwear like leotards and bike shorts instead of tutus and costumes.
"They have all colors of the spectrum, all shapes and sizes — as long as they're fierce dancers," Detroit Summer Intensive program director Meg Paul
told us last year
. "It's about being in your best body. It's not about being super-skinny; it's about being healthy. They break through a lot of those old-school types of thinking."
The Complexions Detroit Summer Intensive Student Showcase starts at 3 p.m. on Friday, July 3 at Music Hall Center for The Performing Arts; 350 Madison St., Detroit; 313-887-8501;
musichall.org
; $20 adults, $10 students.
Read our interview with Meg Paul, a ballet lecturer at Wayne State University who is also the program director for Complexions' Detroit Summer Intensive,
here
, or watch a preview video from last year's event below:
Promo 2014-Full HD from complexions on Vimeo.