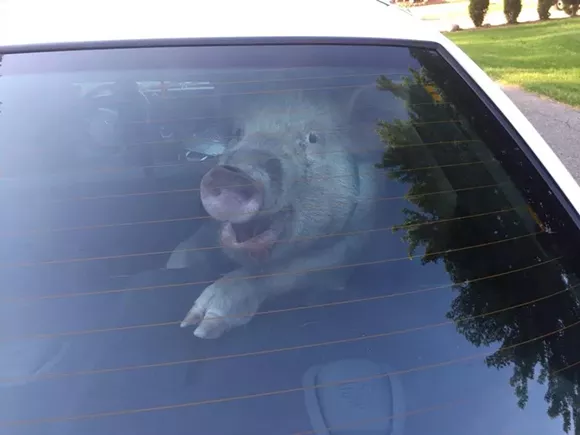 Thursday night Shelby Township police took this pig into custody.
According to a story on
WXYZ
, Debbie DeRiemaecker was doing yard work when the pig charged her. She called 911 and officers were soon on the scene. The pig was soon reunited with its owner, but not before making a mess of the squad car.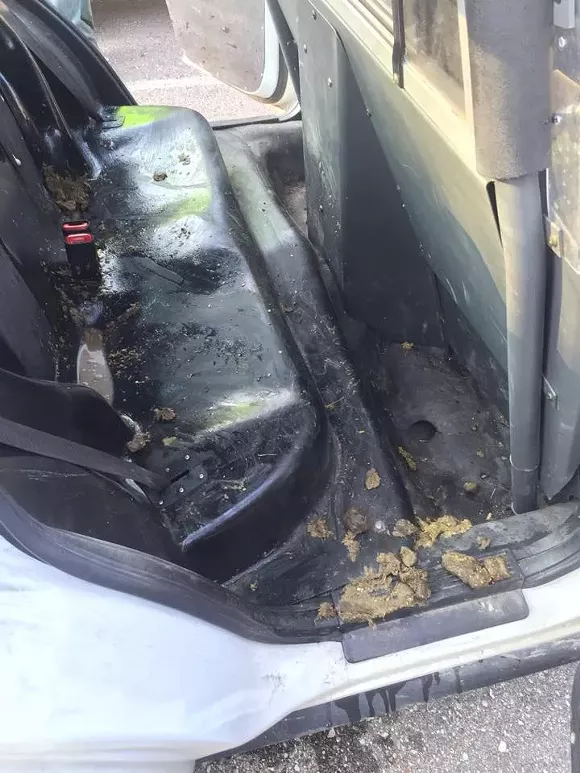 The arresting officer also sent this video, which was later posted on the police department's Facebook page.
If you have been following our piggy story, you will get a kick out of this. Officer Treworgy just sent me this "post arrest" video of the "perp". You can hear Tree say something like " yup, that's in my police car"..... Almost like he's trying to convince himself that there is actually a pig in the back of his patrol car. Lol!

Posted by Shelby Township Police Department on Friday, May 29, 2015