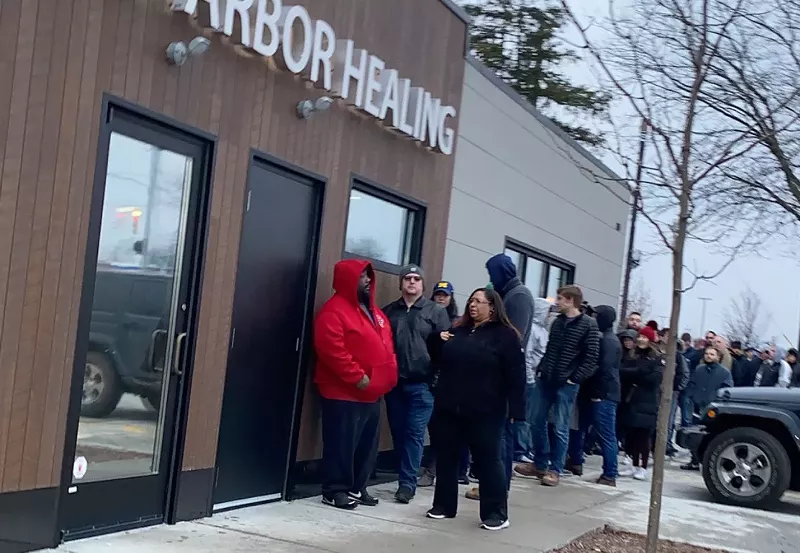 In 2018, Michigan voters passed Proposal 1, which makes it legal for any adult 21 or older to use and possess cannabis. It's been a slow rollout for recreational marijuana stores, which is pretty normal compared to how other states have legalized weed. The first stores opened in late 2019 in Ann Arbor, which is fitting, given that community's long history in the fight for marijuana legalization, as the former home of activist John Sinclair and the longtime home of the annual Hash Bash.
More recreational marijuana stores are opening as different municipalities work out their policies and more licenses are issued by the state, and dozens more dispensaries are expected to open in the next two years. Two-thirds of the communities in the state, including Detroit, have banned recreational marijuana dispensaries from opening, at least on a temporary basis. Many of them are expected to eventually lift the bans.
Below is a link to our database places where you can buy legal weed in Michigan without a medical marijuana card as of press time. (You can also find medical marijuana provisioning center listings here.)

You can find the listings here.
Any adult 21 or older can use and possess cannabis. You can learn more about the dos and don'ts of dope here.
It's a new era for marijuana in Michigan. Sign up for our weekly weed newsletter, delivered every Tuesday at 4:20 p.m.