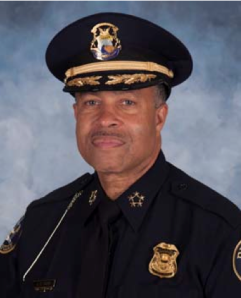 Through the first three months of 2015, homicides in Detroit have risen nearly 25 percent over the same period last year, when the city witnessed its lowest total in decades.
The violence occurred in neighborhoods across the city, with small defined pockets on the east and west side.
Through Wednesday, Detroit police recorded 62 homicides,
according to data from the city
— a 24.2 percent increase over the entire three-month period in 2014, when there were 47. Last year, the city didn't report 62 homicides until mid-April, city data shows.
The recent uptick in March attributed to almost half of this year's total, with 27 homicides. In March of last year, police reported 15 homicides.
There was also a roughly 16 percent increase since 2013, when there were 53 homicides from January through March,
according to data maintained by The Detroit News
.
Data from previous years was not readily available.
Comparatively, in Chicago, with a population of 2.7 million, 78 homicides have been recorded since the beginning of the year,
according to the Chicago Tribune
. Detroit's population is estimated to be about 688,000.
A scant mention of the increase came from Detroit Police Chief James Craig in a report on Fox 2 last month. In one week last month, Detroit police investigated more than a dozen murders,
Fox 2 reported
.
At the time, Craig said 60 percent of shootings this year in Detroit were drug related. Craig explained the police department would be heading in a "new direction in how we respond to incidents of violence." Craig emphasized that violent crime overall is down about 10 percent year-to-date.
"We're getting ready to roll out a new plan," Craig told the news station.
A police spokesperson did not expound on Craig's remarks last month when asked by
MT
about what sort of changes that might entail.
Last year, Detroit's homicide count ended at 304, down from 333 the previous year. Still, the city's homicide rate remained at 44 per 100,000 residents, one of the highest in the nation.