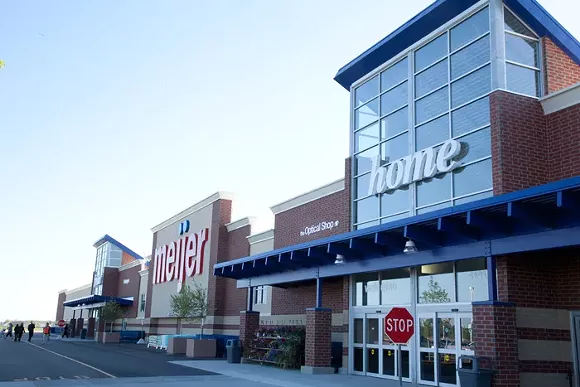 Grand Rapids-based supermarket chain Meijer is expected to open its new Detroit store early this summer. The store, located on the grounds of the former Redford High School at Grand River Avenue and McNichols Road, is now in need of employees to fill 270 open positions — from cashiers to meat cutters to cake decorators and more.
Prospective employees can apply online at
http://jobs.meijer.com/newstore
.
The new store is the second that the chain has opened within Detroit city limits — the first, located at "the Gateway Marketplace" at 8 Mile Road and Woodward Avenue, opened in 2013. While that location serves both Detroit and neighboring suburbs, the new store is expected to be more of a local destination for Detroit's Brightmoor and Old Redford neighborhoods.