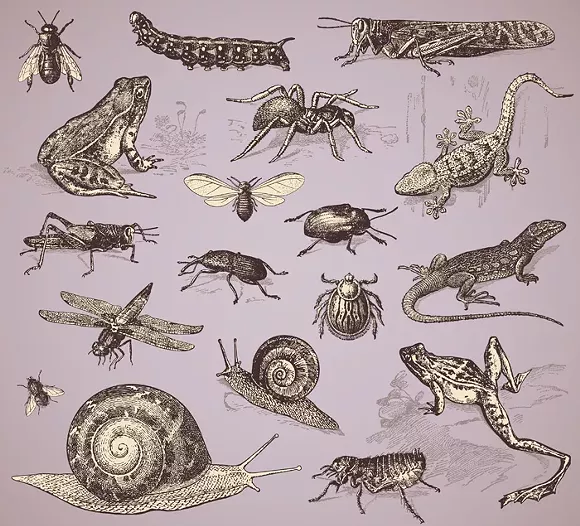 Attention Detroit's creative class — if you haven't been to the Scarab Club, what are you doing with your life? The club has hosted a veritable who's who of the art world since its founding in 1907, and you'll find signatures from visiting artists of the likes of Diego Rivera, Marcel Duchamp, Norman Rockwell, and John Sinclair (among many others) scrawled on its ceiling beams.
There's currently a call for entries for its 2015 "Blooms, Bugs, Beasts" Exhibition, seeking entries of all media depicting "flowers, insects, animals, landscapes and seascapes" (an homage, perhaps to the club's scarab beetle symbol). Up-and-coming Detroit artists, this is your chance to show in a prestigious gallery. The contest, judged by artist Andy Krieger, also has cash prizes, with $300 for first place, $200 for second place, $100 for third place, and four honorable mentions.
The deadline to submit artwork is midnight on Sunday, April 19. The exhibition will run from May 20 to June 27. Visit
the Scarab Club site
for contest rules and instructions on how to submit artwork.