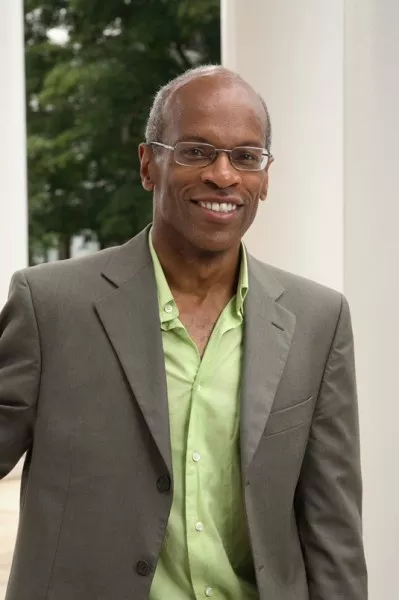 Detroit Mayor Mike Duggan announced on Monday he has appointed Maurice Cox, associate dean for community engagement at Tulane University's School of Architecture, as Detroit's planning director — and his chief focus will be on revitalizing the city's neighborhoods.
Cox, a native of New York City, received his bachelor's degree in architecture from the Cooper Union School of Architecture and holds an honorary degree from the University of Detroit-Mercy. He previously served as mayor of Charlottesville, Virginia and, in 2004, was named one of the nation's "20 Masters of Design" by
Fast Company
and
Duggan says the new planning director will be tasked with focusing his attention on land reuse of vacant parcels in the city's neighborhoods, with an attention to green infrastructure to reduce storm water run-off, as well as implement densely populated, walkable districts across Detroit.
"We continue to build an administration that represents a mix of the best talent from Detroit and around the country," Duggan says in a statement issued Monday. "Adding a Planning Director the caliber of Maurice Cox will strengthen our efforts to improve all of Detroit's neighborhoods."
Cox also holds a dual-position as the director of the Tulane City Center, a community-based design resource center in New Orleans. He previously taught at the University of Virginia, and has served as the design director of the National Endowment for the Arts in Washington.
Cox says he wants to bring new ideas to the table and hopes to build from the uniqueness of Detroit (the latter being an awfully vague, broad proposition).
"Detroit has a once in a lifetime opportunity to re-imagine the American city, transforming an abundance of land into a valuable community asset," Cox says in a statement. "We can take advantage of Detroit's many historic neighborhoods to create new urban housing anchored by revitalized commercial corridors, parks and greenways, all working together to enhance the quality of life in this city for everyone."
Cox's appointment, under Detroit's charter, requires approval by city council. Cox will earn $147,500 annually, according to city council documents. Councilmembers will consider Cox's appointment, which is effective May 18, during tomorrow's meeting.