We were very sorry to hear that Detroit musical legend Nathaniel Mayer suffered a stroke on April 13th and is currently recuperating in a local hospital. The 64-year-old R&B powerhorse is best known internationally for his 1962 hit single with his Fabulous Twilights, "Village of Love" (which hit No. 22 on the national pop charts and was No. 32 on MT's "100 Greatest Detroit Songs Ever" last year), as well as the seasonal rock Christmas fave, "Mr. Santa Claus. Another anthology of his Fortune Records work was released last year, featuring liner notes by MT's own Michael Hurtt, who wrote the following blurb for are aforementioned "Top 100" feature:
The epitome of Fortune Records' primitive aesthetic, "Village Of Love" was the eccentric local imprint's biggest hit, crashing the national pop charts at No. 22 with a histrionic doo-wop-meets-garage sound that rarely made it out of the Motor City. Drummer Butch Vaden and bassist Ted "Mac" Smith drove the beat like a singular force of nature, while Mayer's high register vocals accented highly original lyrics with exclamatory shout-outs to both Jackie Wilson ("Hey! Hey!") and Ray Charles ("Tell your ma! Tell your Pa! We're goin' back! To Arkansas!"). Then there's that head-splitting guitar solo ...
***
Mr. Mayer has been performing again on the local scene for the past several years (as well as headlining some of those Norton Records festivals in NYC, New Orleans and elsewhere), releasing a Matthew Smith-produced album last fall, and recording and performing with numerous young area rock artists, including members of Smith's Outrageous Cherry, the Detroit Cobras, the Dirtbombs and the Sights. Here's hoping for a speedy and full recovery for this Detroit City musical treasure.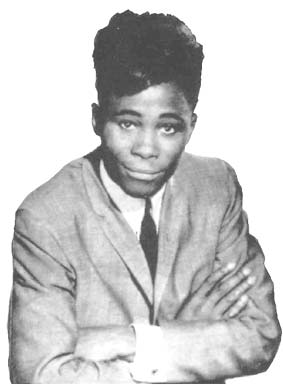 Mr. Mayer then...
Mr. Mayer now...