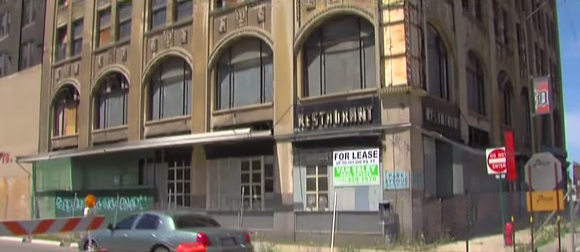 The owner of the Albert Kahn-designed Park Avenue Building in downtown has until mid-November to secure the structure,
Curbed Detroit reports
.
A
Wayne County Circuit Court judge ordered owner Ralph Sachs to hire a contractor to remove broken glass, board the building up, and remove graffiti and debris,
Curbed
says. The case remains pending before Judge Robert Colombo.
Last month, Detroit filed a lawsuit against Sachs to have the historic structure torn down. The complaint described the beaux-arts style building as "the very definition of irreparable harm to the public,"
according to The Detroit News
.
A petition launched soon after
asked the city to reconsider the move
.