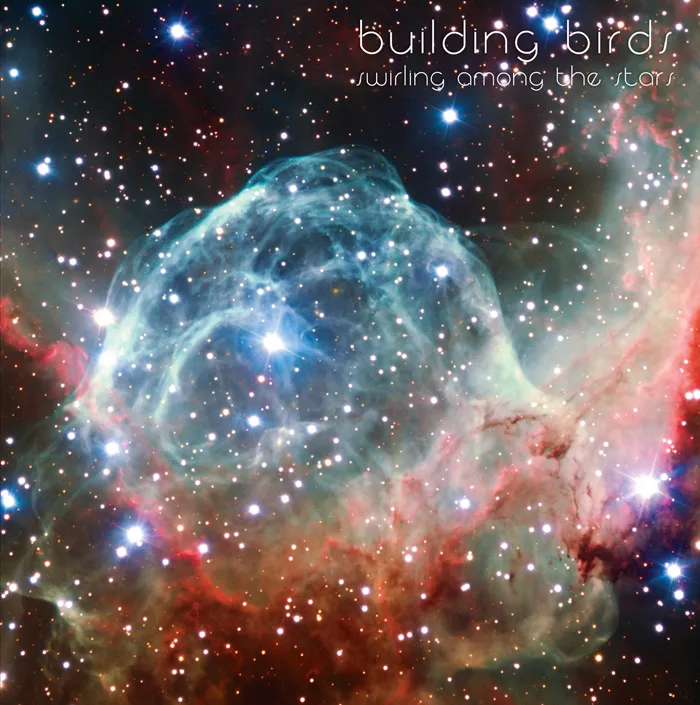 Building Birds
Swirling Among the Stars
Self-released
Remember when Radiohead actually sounded like a rock band that aspired to be played on the, you know, radio? At alternative rock's peak, Thom Yorke and company were known to write a good pop song, the kind that romantic college dorm dudes could play on acoustic guitars to try to woo coeds. In the Internet era, that band abandoned any and all radio-friendly pretensions to indulge in weirder impulses — which was ultimately for the better, but left a sonic vacuum that other British pop-leaning bands like Coldplay and Muse tried to fill, who would also move on to stranger pastures.
On this debut LP, newly formed Flint band Building Birds taps the sounds of mid-career Radiohead with success. Tracks like "From Death" and especially "All I Ever Need" see Building Birds singer Ashley Peacock aping Thom Yorke's falsetto-laden vocal approach, and the result is reminiscent without being a rip-off. At its worst, though, all the soaring guitars veer a bit too much into bombastic U2 territory — with almost every track here sounding like it could soundtrack the closing credits to some melodramatic indie film, an ever-building crescendo that can be pretty draining. Fortunately, clean, simple production grounds the songs in reality, reminding you that you're listening to an actual rock band probably playing in a basement and not an arena. Radiohead fans who might be disappointed by the lack of rockers in that band's repertoire as of late will find a lot to love here.