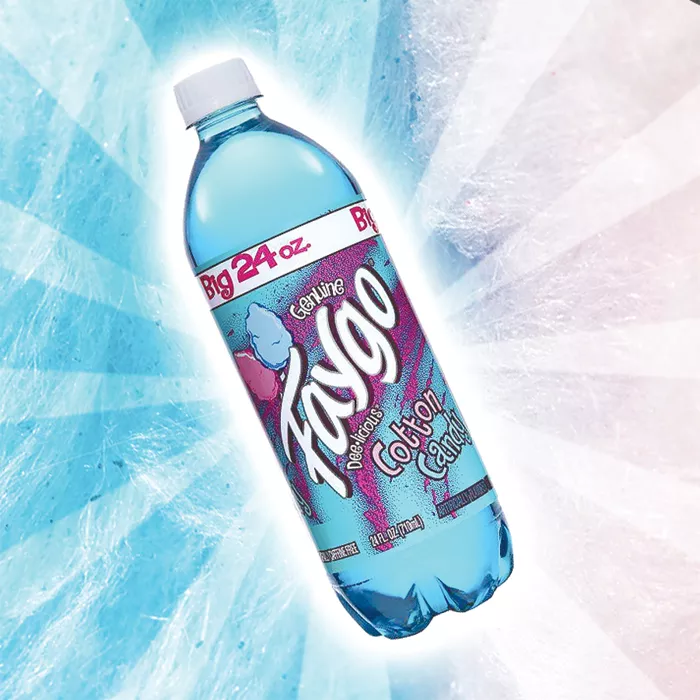 Faygo's new Cotton Candy flavor, rolled out earlier this summer, isn't some pretentious handcrafted-in-Detroit hipster "soda" — this is pop. Anyone familiar with the Detroit-based regional favorite (and unofficial soft drink of the Insane Clown Posse) knows more or less what to expect: sticky, sweet, and cheap.
According to the company, cotton candy has been the most-requested flavor in Faygo's history. Cotton candy is essentially sugar and air, though, so we were curious as to how Faygo's R&D would interpret that into beverage form. We thought we detected a hint of vanilla in the Windex-colored cooler, and perhaps a dash of the company's Cream Soda flavor as well. Naturally, the drink is devoid of any traces of natural ingredients. In fact, the only thing "natural" about Faygo Cotton Candy is that it is naturally caffeine-free.
It should be noted that none of the Metro Times tasters were able to actually finish our drinks — the sugary syrup was far too overpowering for our (apparently) adult palates. That said, anyone looking for a sugar high can find the drink in either 24-ounce 99-cent bottles or 2-liter $1.19 bottles.
Juggalos and Juggalettes will no doubt love the drink simply because it's Faygo.
It wouldn't be a proper Insane Clown Posse concert without the customary Faygo shower. The brand has so far been hesitant to reciprocate the Juggalos' M.M.F.W.C.L. (Google it), however. "We wish they would do a limited-edition Faygo pop run with us," ICP's Violent J told us back in 2008. "Maybe one day, when they get a new CEO, they might change their way of thinking. But whoever's in charge now wants to steer clear of Insane Clown Posse. They consider themselves a family product."
While falling short of a clear ICP-branded product, it's interesting to note that Juggalos dress like clowns, clowns work at the circus, and they sell cotton candy at the circus, too. Maybe Faygo is finally reaching out to the Juggalo "family" after all? If so, whoop whoop.