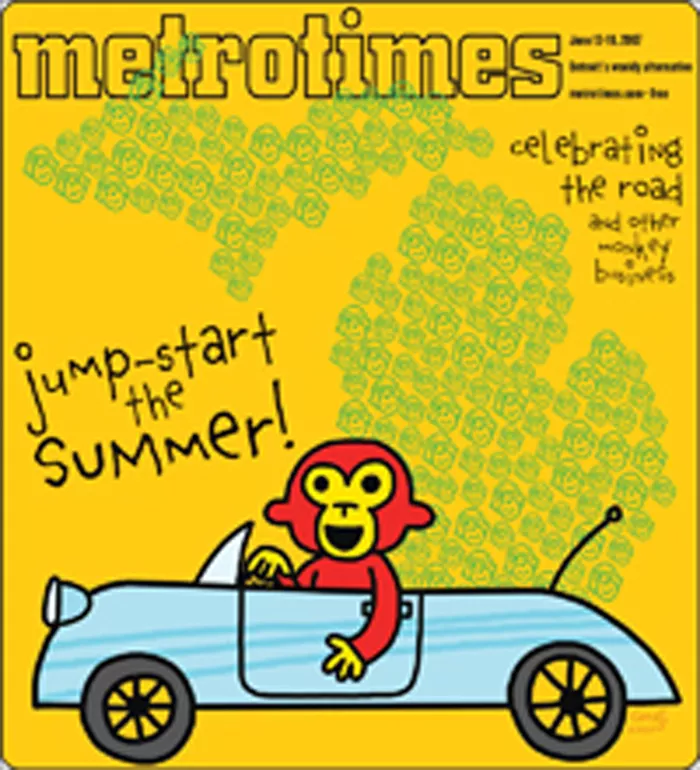 33 years ago in Metro Times: MT reported on the Reagan administration's proposed 50-percent budget cut of the National Endowment for the Arts. This cut had the potential to throw the DIA into financial distress and left the museum's future uncertain. Today, in the wake of the 2013 Detroit bankruptcy, the city-owned DIA is more embattled than ever. The museum is fighting to protect its collection from potential sale, and the state House has approved a bill preventing the DIA from seeking a renewal of its current 10-year millage, or seeking a new one. If this bill passes, it will "leave no margin of error" as the DIA attempts to raise the hundreds of millions needed for the museum's endowment fund. Detroiters, however, aren't ready to give up on their beloved DIA just yet. Two unions, the United Auto Workers and the Michigan Building and Construction Trades Council, have both agreed to contribute to the "Grand Bargain" that would help preserve the museum.
What was happening: Alice Cooper and ZZ Top played at Joe Louis Arena, the Arab World Ethnic Festival took place in Hart Plaza, and Tom Petty & the Heartbreakers were at Cobo Arena.
17 years ago in Metro Times: MT's Jane Slaughter dutifully reported on a grass-roots organization standing ground on public schools in Detroit, understandingly dubbed UPSET — United Parents, School Employees and Teachers. UPSET's beef was with board President Irma Clark, concerning the major budget shortfalls within DPS, cuts to transportation, and state interference. At the time, bus services had been canceled to multiple "schools of choice," such as Malcolm X Academy and Detroit Academy for Science, Mathematics and Technology. Another statistic: The district held 183,000 students. The Detroit Free Press reported last week that the number of students in the DPS is now closer to 49,000, with budget shortfalls threatening dozens of schools and school programs.
What was happening: War at Clutch Cargo's, No Doubt with Weezer at the Palace of Auburn Hills, Rush at Pine Knob.
Seven years ago in Metro Times: In 2007, MT reported on a Detroit grandmother, Rochelle Lampkin, who took up toking to relieve misery caused by her multiple sclerosis. The relief she felt pushed her to advocate for the 2008 Michigan Medical Marihuana Act. Since then, Michigan's Supreme Court has ruled that local officials can't fabricate their own restrictions on medical marijuana, as happened in Livonia, Birmingham, and Bloomfield Hills, where officials passed ordinances banning marijuana altogether. The February ruling came around the time that the first recreational marijuana dispensaries opened shop in Colorado, prompting a national discussion on which states could be next in allowing the plant to be used for more than treatment and therapy.
What was happening: The Fray at DTE Energy Music Theatre, Shiny Toy Guns at the Magic Stick, the Veils at the Shelter.