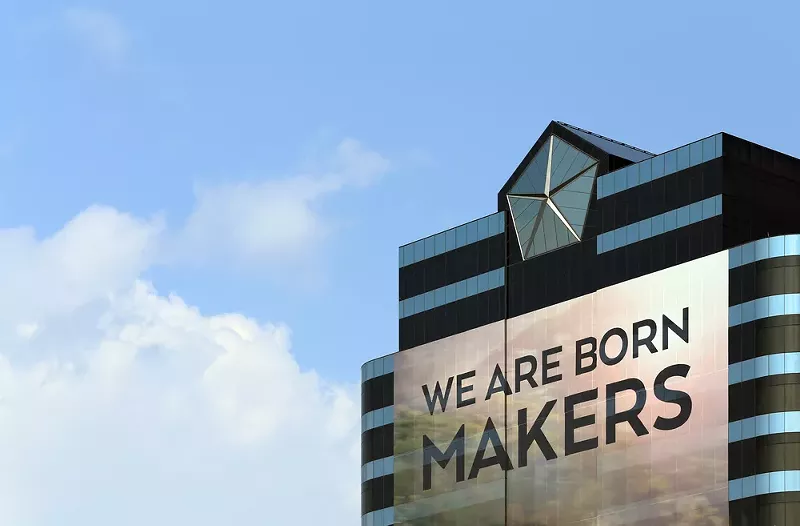 A few weeks ago, we reported that Fiat-Chrysler is
requesting $160 million
in public assistance for its proposed new plant on Detroit's east side.
It turns out that figure is much higher. At a Friday press conference, city officials announced additional public funds for the project, pushing the total to about $280 million.
That includes the $160 million state incentive package; around $63 million from the city in land acquisition and tax abatements; and $57 million in state support for land acquisition.
The funds will go to help Fiat-Chrysler pay for what it says is a $2.5 billion project — $1.6 billion for a new plant and $900 million to modernize its existing Jefferson North plant.
The company also claims it will create around 4,950 jobs, though the first jobs go to existing union members. In addition, Fiat-Chrysler says it will need to hire around 1,085 temp workers.
The announcement that additional public money would be used came after the Neighborhood Advisory Council approved a community benefits package based on the $160 million figure. Fiat-Chrysler is only committing $8.8 million to the benefits package, according to the Detroit People's Platform, which is calling on the Detroit City Council to reject the deal. The city says the community benefits package is worth $35 million, but most of that is state money or funds from nonprofits, the DPP says.
Council will consider the deal at its regular Tuesday meeting.
The city and state are handing over public money just months after GM announced the closure of the Detroit-Hamtramck Assembly Plant. GM received
hundreds of millions of dollars
in tax incentives for the project, but it never met its employment promises. Still, city and state leaders are once again considering more tax incentives for an automaker.
Stay on top of Detroit news and views. Sign up for our weekly issue newsletter delivered each Wednesday.