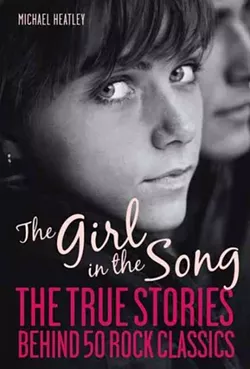 Michael Heatley & Frank Hopkinson - The Girl in the Song
Chicago Review Press, $15, 144 pp.
Two rock writers serve up a slim, well-illustrated volume detailing 50 pop songs of the rock era — some obvious, some incomprehensible — inspired by (and usually lusting after) specific women. Each colorful section illuminates the muse's life story as well as, in a textbook-like sidebar, the artist or songwriter's subsequent career. This all has an oddly reductive, standardizing effect on pop songs, women and human relationships in general. Only a precious few, such as the salacious tale of "Beware of Young Girls," don't fit the basic mold of boys venting about tortured, failed relationships now defined in column inches.
Though the book only aims at presenting factoids, it glimpses a more interesting examination of the complex female image as crucial rock 'n' roll mythology, and all the worship and misogyny that entails. There's simply no room in this rigid format for anything beyond the superficial. For casual flipping, though, it's enjoyable.