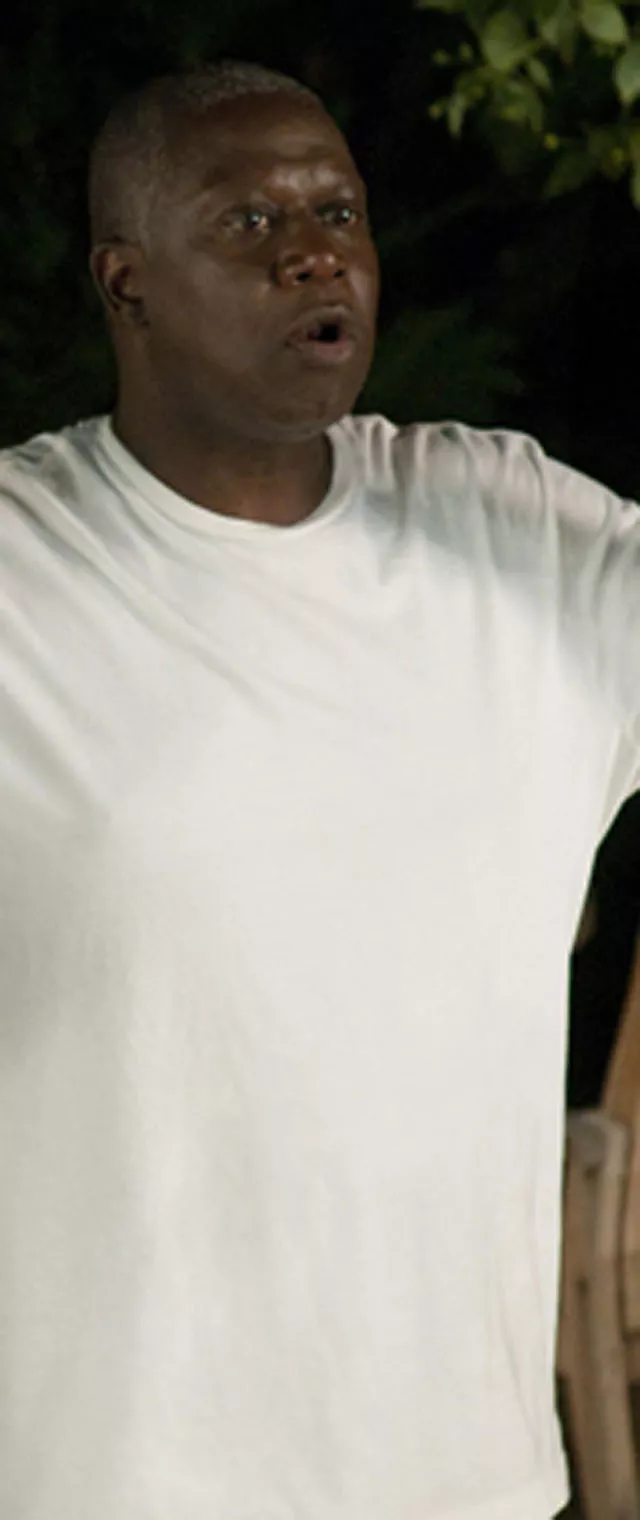 I first met Andre Braugher many years ago in a hotel lobby in Santa Monica. We were both in California for a television network convention, and, as there weren't many gentlemen of color at the lobby bar (or in Santa Monica, for that matter), we couldn't help but spy each other.
At the time, Braugher was riding high in the role of Det. Frank Pembleton on NBC's now-legendary cop series Homicide: Life on the Street. Funny and amazing, the power of television. So convincing was Braugher in his Emmy-winning portrayal of the volatile, self-righteous Baltimore cop that I fully expected him to behave that way in a chance encounter. Could I possibly have been more wrong? Braugher was engaging, warm and funny. We talked theater, sports, TV, women. At the end of our chat he gave me his phone number, and I can count on the fingers of a peace sign the number of actors who have done that over the years.
So I cannot help but be pleased that Braugher has emerged as the most complex and interesting character, the prime mover, on Men of a Certain Age, TNT's highly praised but lightly watched saga of males at midlife that opened its second season this month (10 p.m. Mondays, repeated at midnight Tuesdays).
Ray Romano, MOCA's co-creator, is an exceptional comedian and a shrewd one; he was wise enough to know he couldn't carry the emotional weight and dramatic layers of the stories he wanted to tell on his own, as a divorced party store owner named Joe with a gambling habit. Co-star Scott Bakula probably could, but he graciously sublimated his leading-man abilities to play the fun-and-games section of the male psyche as Terry, the carefree, bed-hopping hedonist most middle-aged guys still envision themselves as but couldn't possibly maintain at their age. However, in Braugher's character of Chevy car dealer Owen Thoreau — a portrayal that earned him an Emmy nomination last season — we have the only one of these three longtime amigos who is happily married, with children. He is overweight and, like far too many African-Americans, diabetic. And he has been handed the family dealership from his domineering father (the excellent Richard Gant), triggering resentment and ridicule from the ranks and angst and self-doubt within himself.
Owen has more layers than mama's lasagna.
"When I read the pilot script back in the spring of 2008, I was just impressed about the struggle of one man to, you know, find validation in his work and among his family," Braugher, 48, said over the phone recently. "He was immersed in this rich stew of relationships, with being a husband and father and son and pal and co-worker and boss. And all these relationships seemed fascinating because not often do we get a chance to see men in this demographic, in their natural element.
"I felt Owen was a special kind of guy, and more appealing because he wasn't exactly sharp or competent," he said. "You know, quite often the characters I've played are readymade in their own way. They're very assured; they don't have a lot of context or history. But here is a character who is all context and history, and it's a welcome departure. You know, the struggle appealed to me."
As Season 2 dawns, Owen has offered devil-may-care Terry a sales job at the dealership (much to Detroit's delight, the show is practically an hour-long Chevrolet commercial) turning him from out-of-work actor to fish out of water. The new boss must humble himself to convince his former top salesman, Marcus (Brian J. White), who quit in anger believing he should have Owen's job, to come back to the business. And his wife of 20 years, Melissa (Lisa Gay Hamilton), has declared she wants to return to the workforce. "Like life, nothing ever goes right, and that's a beautiful thing," Braugher says.
Despite the massive amount of promotion and nurturing TNT has given to MOCA, the series actually appears to be losing viewers. The season premiere last week averaged just 2.4 million viewers, about half the 4.4 million who watched the show a year ago. But the writers seem to be hitting their stride, the dialogue is sharper and wittier, and the relationships more burnished. So far, Men of a Certain Age is a better series than in its maiden season. Guys — and ladies too — it's the best show you're not watching.

Networking: It's true ABC is handing the 10 p.m. Tuesday slot occupied by our Detroit 1-8-7 to the new Dana Delany medical-examiner drama Body of Proof beginning March 29. But fear not, local actors and craft services vendors: 1-8-7 will have completed its run of original episodes by then, Body of Proof had to air somewhere, and Tuesdays are traditionally ABC's big drama night. The future of Detroit 1-8-7 won't be officially announced until the network holds its annual upfront meetings in New York May 17. ... Love Kevin Pollak as a comedian and look forward to him every time I watch A Few Good Men. But comics don't always shine their brightest as game show emcees, and Pollak as host is the weakest link in Million Dollar Money Drop, the new multiple-choice quiz premiering at 8 p.m. Monday and airing nightly through Thursday on FOX (Detroit's Channel 2). The show has all the other elements of contemporary prime-time games — darkly lit set, suspenseful music, rowdy audience but the jazz is watching contestants handle $1 million in cash live on stage. Leave it to FOX.
Jim McFarlin gets all red-eyed so you don't have to. Send comments to [email protected].