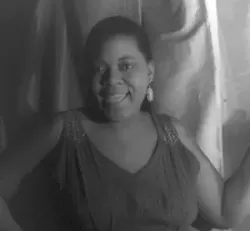 Pre-1940
As Eric Schlosser recounts the history of pot in Reefer Madness, in the late 1800s, marijuana became "a popular ingredient in patent medicines and was sold openly at pharmacies in 1-ounce herbal packets and alcohol-based tinctures, as a cure for migraines, rheumatism and insomnia." It was the Mexican Revolution of 1910, and an influx of Mexican immigrants, with marijuana as "a traditional means of intoxication," that triggered apprehension and fear of the weed. Likewise, in New Orleans. Reformers tagged pot as the vice of "jazz musicians, prostitutes and underworld whites." Between 1914 and 1931 pot was criminalized in most of the nation; in 1937, Congress made it illegal everywhere. Songs through the 1930s, though, still speak to the waning era of pot acceptance.
"Muggles" by Louis Armstrong (1928)
It's not clear how much of the country knew what the title of this instrumental was slang for. Despite Armstrong's widespread popularity, it's not clear how many people know that the all-American voice of "It's a Wonderful World" and "Hello, Dolly" was a daily pot smoker from his early 20s on, who once wrote to President Dwight Eisenhower singing its praises and pushing for legalization.

"Gimme a Pigfoot" by Bessie Smith (1933)
The empress of the blues asks for "a pigfoot and a bottle of beer" chorus after chorus — until the last one when she goes for variety: "Gimme a reefer and a gang of gin."

"You'se a Viper" by Stuff Smith (1937)/"The Reefer Song" by Fats Waller (1943)
Revived in the 1960s by the Jim Kweskin Jug Band and others, it was usually referred to as "If You're a Viper." It opens with the line "Dream about a reefer five feet long" and later offers the stoner's altitude test: "When your throat is dry, you'll know you're high."

"The Reefer Man" by Cab Calloway (1935)
His famous character Minnie the Moocher had a coke-head dude. The "Reefer Man" was another of the Calloway tunes that suggested where the "high" of "Hi-De-Ho" originated.

1940s-1960s
By now illegal across the land and demonized, lyrics referring to pot grow rarer through the 1940s and 1950s. Peter, Paul and Mary's "Puff the Magic Dragon" went to the top of the charts in 1963, only to be dogged by claims that, rather than an innocent tale, this was a gateway tune that encouraged puffing the evil weed. The authors ridiculed the notion. Ray Charles' "Let's Go Get Stoned," a year later, made no claims of innocence, but the lyrics only specified gin. Bob Dylan's "Rainy Day Women #12 and 35" played with ambiguity, while the Association's "Along Came Mary," the Byrds' "Eight Miles High," Sly's "I Wanna Take You Higher" and others left things vague. Not that there weren't exceptions such as ...
"Don't Bogart Me" by the Fraternity of Man (1969)
Usually referred to as "Don't Bogart That Joint," the tune was included in the Easy Rider soundtrack.

"Okie from Muskogee" by Merle Haggard (1969)
With hippie culture on the upswing, leave it to country music to defend small-town American values. The song begins, "We don't smoke marijuana in Muskogee; we don't take our trips on LSD." But given Haggard's smirks and chuckles, it makes sense that he later called the song "satire."

1970s-2010
For a time in the early '70s, America seemed on a trajectory to legalize marijuana. Instead, the nation turned away from the prospect, and in 1982, under President Ronald Reagan, the War on Drugs was officially declared. But in the world of music, there was no retreat ... in fact, just the opposite.
"Sweet Leaf" by Black Sabbath (1971)
This paean to recreational smoking not only starts with a tape loop of guitarist Tony Iommi choking on doober smoke, but has the lyrics of a love song — that is, if you're whacked out enough to be singing to your "best bud," a plant: "You introduced me to my mind, and left me wanting you and your kind. ... I love you, sweet leaf, though you can't hear."

"Legalize It" by Peter Tosh (1976)
Eric Clapton had reggae's first stateside smash hit covering "I Shot the Sheriff," Bob Marley's tale of a guy who crossed the law over planting a certain "seed." In fact, reggae without casual — and not so casual — ganga references is inconceivable, sort of like a Seinfeld episode without neuroses. But Marley's onetime bandmate Tosh turned it into a singable political stance.

"Mary Jane" by Rick James (1978)
Found on Rick James' debut album Come Get It!, this smooth-grooved love letter to marijuana went Top 5 on the R&B charts. The track continues to be revived, being featured in the 1995 pot comedy Friday, and again recently in the video game Grand Theft Auto: Vice City Stories.

"Champagne & Reefer" by Muddy Waters (1981)
Two years before his death, at 68, the arch bluesman recorded this for the King Bee album, by some accounts writing it in response to his doctor telling him to cut back on his beer drinking. On an album that strived for an old-school Chess feel, he sang: "Well you know there should be no law / on people that want to smoke a little dope / Well you know it's good for your head / And it relax your body, don't you know."

"Pass the Dutchie" by Musical Youth (1982)
Smiley British-Jamaican elementary school kids singing about pot? The Mighty Diamonds originally cut it as the blatant weed jam "Pass the Kutchie." For the youthful cover, the title was changed to "Pass the Dutchie" — reportedly patois for a cooking pot, not that anyone was fooled. Today, mainly due to rap, the term Dutch or Dutchie is often used to refer to a cigar-wrapped joint (or blunt).

"Smoke Two Joints" by the Toyes (1983)/ Sublime (1992)
It began with the Toyes, an obscure reggae group from Hawaii. But it was the punk-ska band hipsters love to hate and hate to love, Sublime, that made it into something memorable, and one of the first Sublime songs to get airplay. It opens with a sample from Beyond the Valley of the Dolls, then gives way to a healthy bong rip, recorded live in-studio by producer Michael "Miguel" Happoldt. Sample lyricis: "I smoke two joints in the morning / I smoke two joints at night / I smoke two joints in the afternoon / it makes me feel alright."

"Crumblin 'Erb" by Outkast (1994)
The song is all about medical marijuana: how the kind herb alleviates stresses brought on by the doldrums and downfalls of life. Instead of acting out on these frustrations, the advice is to "smoke out until you choke out."

"I Got Five on It" by Da Luniz (1995)
It's still hard to believe that in 1995 this joint actually charted in the Top 10 not only stateside but also in the UK and Germany. "I Got Five on It," off Operation Stackola, features R&B singer Michael Marshall's plaintive cry to throw in five bucks on a dime bag (that's a $10 bag) so that two dudes can share a blunt.

"Tales Facing Up" by Drive-By Truckers (1999)
From the alt-country end of the spectrum (they hail from Athens, Ga.), the Drive-By Truckers don't make smoking marijuana the centerpiece of this tune, but this sad song's hazy, whiskey-soaked storytelling has more than a whiff of weed to it, free-associating its way through different tales, biting bits of characters' "narcotic ramblings." Oh, and near the beginning, the vocalist shouts: "We opened up the sunroof and smoked a big joint!" (This, naturally, always gets the audience hooting at a DBT show.)

"Because I Got High" by Afroman (2000)
It's hard to say whether this song is pro or anti-marijuana. As funny as Afroman is, the track only bolsters stereotypes (pathetic laziness and gross irresponsibility) that true stoners spend as much time fighting as they do smoking.

"Weed With Willie" by Toby Keith (2003)
Written with writing partner and bandmate Scott Emerick (also responsible for Keith hits "I Love This Bar," "Beer For My Horses" and the country chart-burner "Get Drunk and Be Somebody"), Toby Keith spins a narrative of the time they shared a "fat boy" with iconic country singer Willie Nelson, a longtime stoner who once sparked spliff on the roof of the White House. It starts, "I always heard that his herb was top-shelf / I just could not wait to find out for myself / Don't knock it till you tried it / And I've tried it, my friend / But I'll never smoke weed with Willie again."

"A Bag of Weed" from Family Guy (2009)
Seth MacFarlane's penchant for taking old show tunes and tweaking them into hilarious musical numbers on Family Guy is well-known. You may not know the song this is based on ("Me Ol' Bamboo" from 1968's Chitty Chittty Bang Bang), but, frankly, you don't need to. The fun is all in watching Stewie and Brian trying to legalize marijuana, and everybody joins in on the chorus: "A bag of weed! A bag of weed! Everything's better with a bag of weed! You can try to fight but we're all agreed: Everything is better with a bag of weed!"