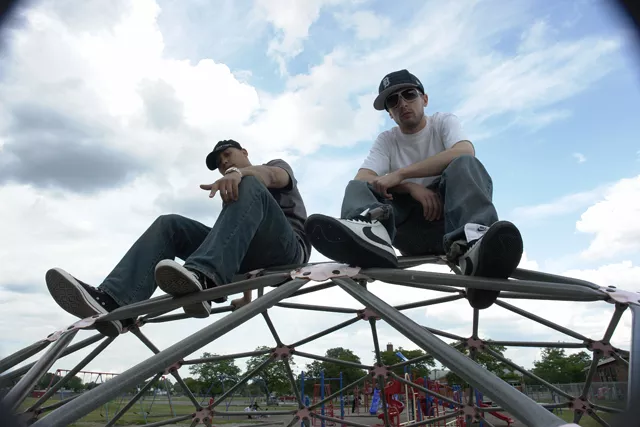 Representin' Detroit's United States of Mind crew, D. Allie and Eddie Logix's splinter group, Progress Report, is schooling us with neck-break, golden-era rap. Here the dudes offer lessons on their craft:
Hip-hop is full of dynamic duos, what's up with that?
D. Allie: One is the loneliest number, three verges on ego overflow.

Grade Detroit's rap scene right now.
Eddie Logix: I'd give it a solid A. It might be an A for effort, but an A nonetheless.

What's one line off the new album that represents you?
Allie: "Do I really need an introduction?/If you're bumpin' the CD/the chance is 50/50 that you got it from me."

A Kickstarter campaign funded the new record. Is that the way to go these days?
Logix: Kickstart's definitely a good way to go, if done right. Having fans and friends help in the funding process is a great way to get people involved, and it bypasses the need for record label production money.

Name two rap stereotypes, one you hate and one you embrace:
Allie: I hate swag — money, chains and clothes — what a horrible way of keeping score when it comes to art. I love "Conscious" rap. I pride myself on being awake, present.
The Progress Report record release show is Friday, March 25, at the Magic Bag. More: progressreportmusic.com.