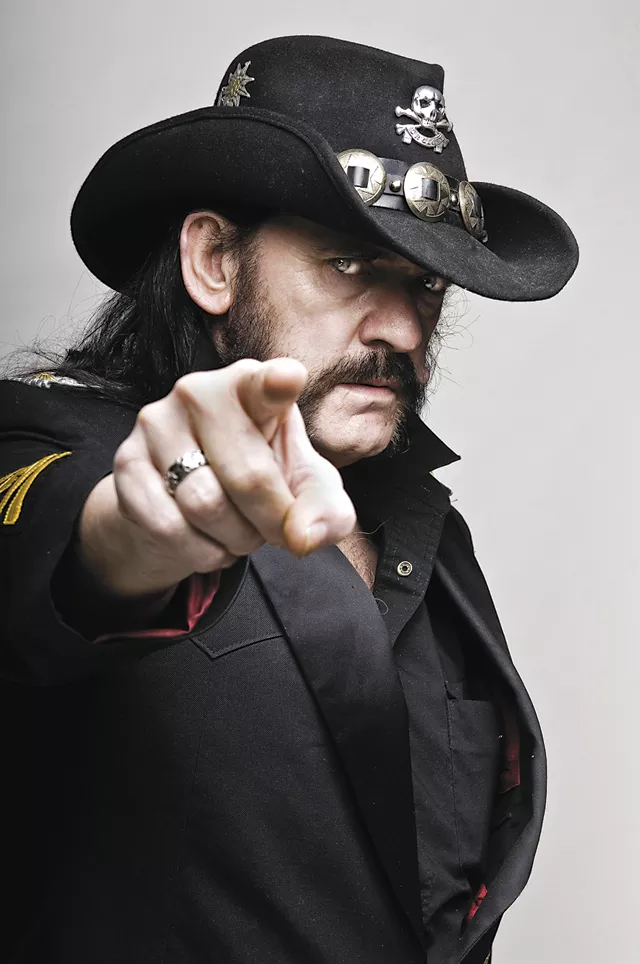 Lemmy!
Unless you've been living under a rock for the last three decades, you know already that anti-tender, legendary speed-freak Lemmy Kilmister fronts metal's Motörhead, recently starred in his own movie, and he's a messiah to many. Of course he ain't no messiah, and he's hardly a genius. He's Lemmy though, living life like he made it up, and to his ogling and adoring fans, he's a razorblade-swallowing riff-maniac working the tale-end of his ninth life. He's an ornery old bastard. So as Motörhead prepares to swing its tour bus into metro Detroit, we quizzed the dude about what actually puts a smile on his face.
5. Harpos: We've had some great shows there, and met some great Detroit girls too.
4. Touring: I do it all the fucking time!
3. English cheese: Americans can't make decent cheese.
2. Speedball: Chuck [Burns] and Speedball toured with us a few years back. I wasn't familiar with Seduce when they played with us [at the DTE Energy Theater] a couple of years ago.
1. MC5: Singing [with the reformed DKT/MC5] was excellent. To be playing with the MC3 was amazing. I would sing "Sister Anne" and "Back in the USA."
Motörhead plays with Clutch and Valient Thorr on Wednesday, Feb. 23, at the Royal Oak Music Theatre, 318 W. Fourth St., Royal Oak; 248-399-2980.