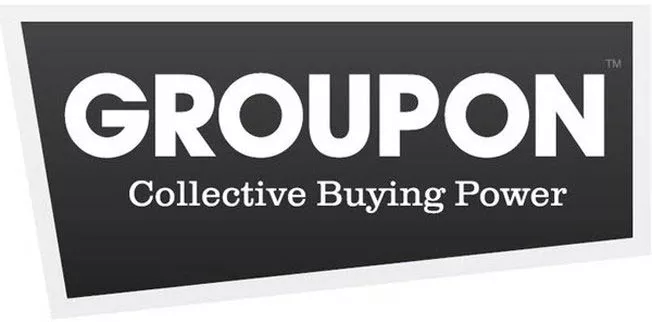 Unarguably the most popular crowdsourcing platform on the Internet, bringing in $1 million in mostly small donations daily, Kickstarter wasn't the first or the last to launch.
As Time magazine put it back in 2008: "Politicians do it. Charities too. And now for-profit entrepreneurs are tapping the Internet to get small amounts of money from lots and lots of supporters. One part social networking and one part capital accumulation, crowdfunding websites seek to harness the enthusiasm — and pocket money — of virtual strangers, promising them a cut of the returns."
And, for context, the idea, if not the word, pre-dates the Internet. Think of public radio pledge drives. Successful stations build a sustainable tipping point, a well of resources they can hit up a few times a year. And, like Kickstarter, there's gift of appreciation, like a mug or hooded sweatshirt.
And Kickstarter is hardly the first or last word on crowdsourcing in its current Web-based version.
Less sleek in design and a bit older, for instance, but otherwise much like Kickstarter, is IndieGoGo.
There are even a few Detroit campaigns under way there.
Detroit Redux, for instance intends to fight blight, delivering the "rebirth of Detroit one brick, one block, one heart at a time … by purchasing vacant properties and neglected homes, then transforming these into community gardens, renovated historic homes or even brand-new affordable housing." Though honorable, it's a vague project, and their funding goal of $2,000 doesn't seem to come close to costs of the property purchases and rehabs.
Then there's the ongoing effort to help the Detroit burlesque artist Hayley Jane raise money to compete in the Miss Michigan pageant. Vivacious and utterly adorable, Haley Jane describes herself as a singer, faerie, clown, ukulele player, seamstress, former fire performer, writer and nerd. Her goal is to represent "the weirdo nerd girls, the art kids, the legitimate bisexuals, and the circus freaks." She wants to take the pageant process and "DIY the hell out of it." At the time of writing, with $957 pledged, Haley Jane had just five days to meet her $1,400 goal.
Late to the party is the crowdsourcing site RocketHUB, which refers to campaigners as "creatives" and backers as "fuelers." RocketHUB has apparently only produced one Detroit-related campaign: Toronto Needs a Statue of Scott Pilgrim! It's admittedly inspired by the Detroit RoboCop brouhaha.
Last week, The New York Times wrote about funding sites for science research, such as MyProjects:
Cancer Research UK, a London-based charity, took a Web page from the microfinance site Kiva when it started its MyProjects initiative in September 2008. "The basic premise was to let people choose which cancers they want to beat," said Ryan Bromley, the charity's online communities manager.
"In the crowdfunding genus, MyProjects is a different species from Kickstarter. All projects on the site have been vetted by scientists and already receive financing from CancerResearch UK. And the funds are guaranteed regardless of whether the MyProjects goal is reached. Mr. Bromley calls it "substitutional funding." "We're trying to attract people to fund-raise in a different way that we haven't done before," he said.
There are several other niche sites launched as of late: Fashion Stake brings crowds together for clothes. Hifidelics will attempt to crowdfund vinyl record production, and OwnGig is a new site that wants to crowdfund private concerts.
And crowdsourcing can involve pooling labor from the crowd as well as collecting capital.
In a July 2010 press release, the independent investigative newsroom ProPublica announced that for the second year in a row, they'd received a Special Distinction Award from the Knight-Batten Awards for Innovations in Journalism. "ProPublica's Distributed Reporting Project was honored, it said, for systematizing the process of crowdsourcing, conducting experiments, polishing their process and tasking citizens with serious assignments. The judges called it "a major step forward with how we understand crowdsourcing."
And while on the surface discount outfits like Half-Off depot and LivingSocial don't seem related to the crowdsourcing model, the largest of them, Groupon, grew out of crowdsourcing.
The Wall Street Journal recently heralded Groupon as the fastest growing company ever. According to its IPO filling, Groupon made more than $30 million in its first year of business. In its second year, 2010, we recently learned that number increased to $750 million. According to Business Week, Groupon is projected to earn between $3 billion and $4 billion this year.
And to think, it all started at the Point, Groupon's proto-Kickstarter crowdfunding platform, with a crazed Chinese buying trends and Aquaman hoodies.

oOoOoOoOo

Andrew With was a college roommate of Groupon CEO Andrew Mason and today is the site's editor-in-chief. Responsible for Groupon's employment of the chronically unemployable, English majors and comedians, With basically oversees every word published on the site. Before Groupon blew up, he was community manager at the Point, a crowdfunding site aimed at nonprofit projects that encouraged some social betterment. Of the transition from the socially based crowdfunding platform to the capital-driven crowdsourcing format, he says, "If we couldn't determine what the tipping point was in advance, we at least had the opportunity to create a real incentive. Who doesn't love a discount?"
In a recent letter to the Securities and Exchange Commission, Groupon CEO Andrew Mason wrote of his company, "We are unusual and we like it that way. … We are always reinventing ourselves. … When we see opportunities to invest in long-term growth, expect that we will pursue them regardless of certain short-term consequences."
Named Tech Crunch's CEO of the year, Mason is the next Gen-X/Millenial billionaire. And he didn't relocate from Chicago, his home turf. His goal is to change the way we buy things and spend money. His words, not ours.
But before he was synonymous with Groupon and mega-millions, Mason headed up the Point.
"When we first started the Point, we were incredibly excited about making the power of collective action easier to leverage and organize," says With. "We were finding and creating tools to structure action in a very cool and transparent way. We wanted to encourage a more scientific and specific course. For instance, you show up at a protest. Great, what does that even mean, to you, to the cause, to anything? What do you mean? If we could quantify the number of people needed to force a change, if we could make that scientific and replicate it, how powerful would that be?"
The potential power of group investment tipping point, Mason and With found, was illustrated almost cartoonishly by China's team buying craze, in which crowds of people organize online and make a plan to show up in person at scheduled time at some consumer electronic store. When enough people gather, whatever "enough" is that day, they start demanding that the manager give them all 50 percent off a specific digital camera, for instance. And if the manager doesn't accept, the group threatens to offer the same deal to their direct competitor.
"The American equivalent," surmises With, "involves my mom and a gang of suburban house moms going to Best Buy and demanding some crazy discount on a new 3DTV, not getting it, and walking to the Circuit City across the street and getting it from them. We thought it was funny, but also thought it was largely empowering."
As it gained attention and people starting playing with what was and wasn't possible within the platform of the Point, some users started creating buying structures that looked somewhat similar to the mob mentality of Chinese Team Buying.
"There was a time when a hundred or so Aquaman fans got together and promised to purchase an Aquaman hoodie if this one company in particular started making them," says With. "To be honest, it was an ugly hoodie. It had muscles designed into it, but eventually the company did indeed start making them."
And it was that team buying potential that ended up sparking Mason's eureka moment. "If you can't determine what the tipping point is in advance," With explains, "maybe we could at least create an incentive to increase its odds and value."
Groupon was born.
"It's easier to structure a discount for a local restaurant than it is to structure a socially beneficial initiative," says With. "Once you can figure out what the return on investment is going to be, it becomes a great deal for merchant. And if we could perfect the socially beneficial and political campaign structures maybe we could have huge success with those too."
With says that what they'd failed to do at the Point was collect the critical mass needed to really make significant of change happen. "I think the Point was both ahead of its time and is, currently, still ripe with potential. Success is measured by the amount of change that's actually made, but maybe we can measure the success of it in the future by how many people consider it a viable tool to enact social change."
Not that the Point was or is a failure.
In Detroit, the Woodbridge Development Corporation raised $4,000 to transform a dilapidated park; the Downtown Synagogue, the lone functioning Jewish house of worship in the city, raised almost $23,000 for new windows; and a month or so ago, a thousand bucks was raised to help clean up graffiti at the Miracle Park, where kids with special needs play baseball.
But now Groupon, which means With and Mason, have the attention, and e-mail addresses, of some 83.1 million subscribers. And though they aren't necessarily coming to Groupon to experience the community benefits of collective action — they're coming to save money on tans, tickets and food — why can't they still be exposed to what else is possible within the power of the group effort?
With's already one step ahead. "For sure, if you're able to come together with 350 other people and get 60 percent off at some awesome restaurant, maybe we redirect some of that excitement and energy of yours into any number of local causes we've partnered with?"
Last year, Groupon embedded the Point into a corner of Groupon's site and enacted a community philanthropy initiative headed by a group they call the G Team. "Essentially they curate cool projects for a local nonprofit on a tipping point based campaign," With said. "We're launching little fundraisers and getting those projects in front of our Groupon community."
That's leverage.