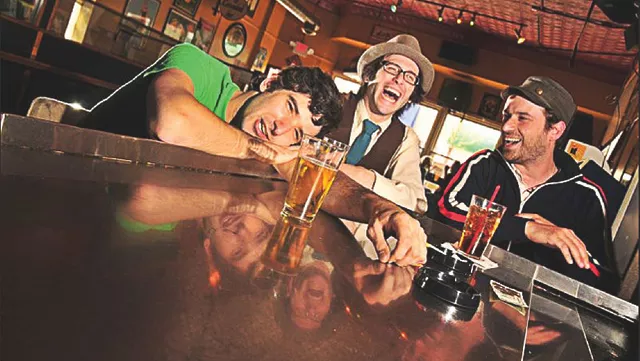 There's an impending "music war" set to go down at the Lager House. No shit.
And it'll be featuring 18 of Detroit's best bands — the High Strung, Satin Peaches, Fawn, Lightning Love, Duende!, and Lettercamp included — the war will be documented as a testament to Detroit's current indie scene using an idea from that early '80s English film. We got the lowdown from filmmaker Brandon Walley:
Metro Times: So, what's the original Urgh! A Music War flick all about?
Brandon Walley: It's a beautifully random concert film from '82. A few dozen of the top punk and new wave bands of the time — Gary Numan, Devo, and Invisible Sex to name a few.
MT: What parallels can we draw between these two eras?
Walley: By featuring 18 emerging bands in Detroit, we're giving a wink and a nod to the original cult classic while creating something completely new, completely Detroit, completely now.
MT: How'd you go about choosing these specific groups?
Walley: Michael O'Connor from FUR booked all the bands. They're all a pretty tight-knit group, which is making this project really fun to be a part of.
MT: Was the Lager House an obvious choice to host this thing at?
Walley: This is all about Detroit music, and Lager is all about Detroit music. Plus PJ makes delicious food.
MT: We saw you have a Kickstarter for this show. What's the cash for?
Walley: It's all for the production cost and the creation of the DVD, a document that will be another example of this city's ingenuity and determination.
Urgh! A Detroit Music War happens Saturday, June 11 at PJs Lager House, 1254 Michigan Ave., Detroit; 313-961-4668 For more info go to urghadetroitmusicwar.com.