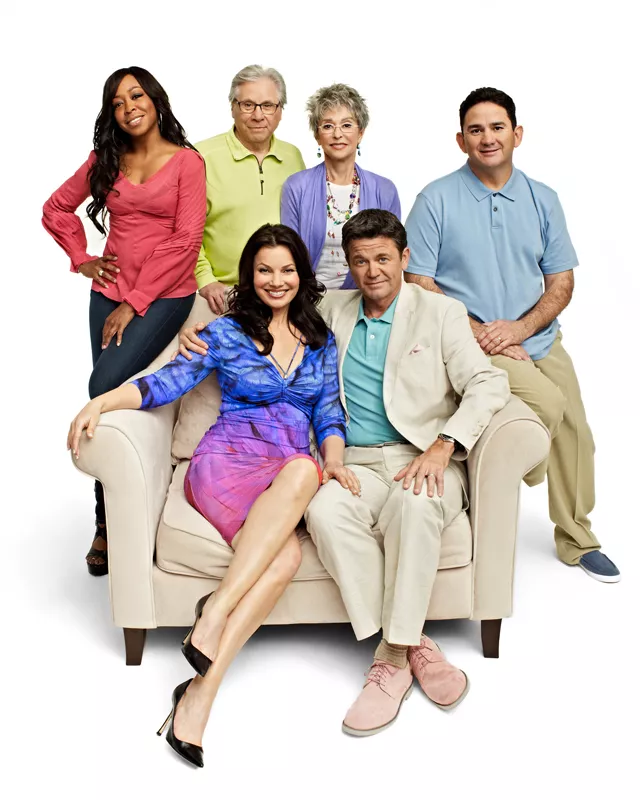 It's the first of June, or as television critics used to call it, the fall TV season.
Back in the Paleozoic Era, when I wrote about this stuff for one of Detroit's daily papers, one of the scribes I succeeded was a pudgy, pleasant gent named Frank Judge. His reviews were always subtitled "Judging It," which was groaningly obvious but I also thought quite clever considering the times.
Oh, how I envy him! In Frank's day, there were but three TV networks. Uno, dos, three. CBS, NBC and ABC, which was still basically in its infancy. The most pressing issue Judge had to cover was the length of Little Joe's hair each season on Bonanza.
These days, keeping track of television schedules and shows is like trying to watch an endless NASCAR race at MIS. On the heels of the announcements two weeks ago revealing the September prime-time lineups for the eight broadcast networks and umpteen bazillion cable channels (which we'll dissect at a later date), today marks the unofficial start of the summer TV season. This month alone, nearly 60 series will either premiere or return to the air with new episodes. That's six-oh, as in, "How can anybody be expected to follow all of this?"
Wonder how much Frank got paid?
Some of the shows I'm excited to see, like the returns of America's Got Talent (well, last night actually, on NBC/Channel 4), Men of a Certain Age (10 tonight, TNT), Covert Affairs (10 p.m. Tuesday, USA), HawthoRNe (Marc Anthony joins the cast, 10 p.m. June 14, TNT) Burn Notice (9 p.m. June 23, USA) and Betty White's sitcom swansong Hot in Cleveland (10 p.m. June 15, TVLand). Some of the others are piquing my interest because they sound so outlandish. And some just make me wonder which antidepressant drug (prescription, of course) the boardroom bigwigs were taking when they greenlighted this garbage.
But because production budgets have become tighter than Mayor Bing's staff requirements, fewer episodes of every series are being ordered. That means handfuls of shows are being spread across the calendar year to fill programming gaps. Has it never occurred to any of the network bigdomes that maybe one reason television ratings are consistently lower across the board is that viewers can't figure out when their favorite shows are on?
I'm sorry. Too logical?
Let's take an advance peek at some of June's new series and collectively scratch our heads, shall we?

Franklin & Bash, 9 tonight, TNT: CBS thought a series about wacky, sex-crazed renegade lawyers would work, too, but their remake of The Defenders didn't make it past Season 1. While Mark-Paul Gosselaar (he's Bash) still attracts his Saved by the Bell fandom, and he and Breckin Meyer are way cuter than Defenders Jim Belushi and Jerry O'Connell, it's hard to envision this show not suffering the same swift demise. Most people hate attorneys as a matter of course. They don't want to watch them having fun.
The World According to Paris, 10 tonight, Oxygen: I remember interviewing Paris Hilton in person several years ago. I swear I could look right through her and see the wall behind her head. She's translucent! There just isn't anything there, but somebody sold Oxygen on the belief that a reality series about her daily life would be compelling television. My response: HAHAHAHAHAHA!
Masterchef, 8 p.m. Monday, FOX (Channel 2): Last summer's highest rated new series (someone please write to me and explain why) returns with Gordon Ramsay cursing at and belittling a new set of amateur cooks, boiling down the group of hopefuls from 100 to 18 by June 14.
Unfaithful: Stories of Betrayal, 9 p.m. Monday, OWN: The premise: Nearly 50 percent of all marriages in America end in divorce, and 65 percent of those failed unions involve some form of cheating. In this reality series, the adulterers confess the graphic details. At last! A reason to watch Oprah's network!
The Glee Project, 9 p.m. June 12, Oxygen: I can't recall another series in TV history that spawned a reality-show spinoff while it was still on the air. This poor man's American Idol offers competitors a chance to appear on a multi-episode arc in Season 3 of the Glee mothership. What's second prize, a guest voiceover on Family Guy?
Happily Divorced, 10:30 p.m. June 15, TVLand: Loopy over the success of Hot in Cleveland and the relative audience tolerance of Retired at 35, the vintage TV channel is adding another original scripted comedy to its mix — this one heralding the return of Fran Drescher to series television. Though she no longer can squeeze into the skin-tight miniskirts that made The Nanny memorable, this tale of an L.A. florist who deals with dating again after discovering her hubby of 18 years is gay showcases a mature Drescher, that fire-alarm laugh and an impressive supporting cast of Rita Moreno, Robert Walden (Lou Grant) and Tichina Arnold (Martin).
Futurama, 10 p.m. June 23, Comedy Central: The now-fabled animated sitcom from Simpsons creator Matt Groening that ran on FOX from 1999-2003 is gracing its current home, Comedy Central, with 13 new episodes! Bender lives!
Suits, 10 p.m. June 23, USA: Franklin & Bash notwithstanding, legal dramas are always fertile fodder for prime-time series. Since the early days of Law & Order, however, it's been hard to create a twist in the standard court format to make a show unique. Give Suits credit for finding a different angle: Patrick J. Adams stars as a college dropout who's the Rain Man of mouthpieces, a brilliant attorney who never bothered to earn a degree.
Necessary Roughness, 10 p.m. June 29, USA: Just in case the NFL doesn't offer a season this year, here's a football-themed series to help us pigskin junkies deal with the withdrawal. Based on a true story, Callie Thorne (Rescue Me) stars as a sexy Long Island divorcee who resurrects her life and career by becoming a therapist for a pro football team. Can she do anything to help Chad Ochocinco?