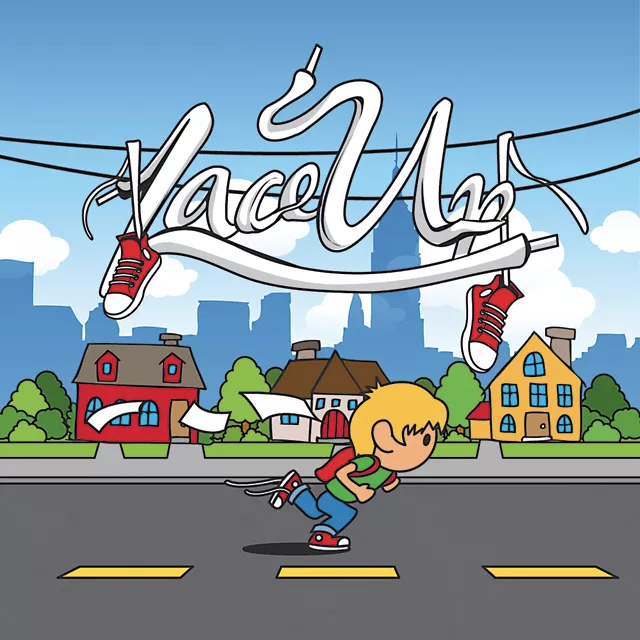 Jeff Lynne
Long Wave
Frontiers Records
There aren't really any surprises on this, Electric Light Orchestra leader and vocalist Jeff Lynne's second solo studio album. A collection of covers, it commences with "She," an old British pop tune that Lynne makes sound like an ELO track. And the same goes for the Rodgers and Hammerstein tune "If I Loved You." Lynne does a good job of paying homage to the late Roy Orbison with his cover of Orbison's "Running Scared," but too often he turns the songs here into second-rate renditions of the originals. Lynne fans will be better off seeking out the just-released Mr. Blue Sky, a collection of classic Electric Light Orchestra tunes that Lynne re-recorded so their production values would be improved.
Machine Gun Kelly
Lace Up
Bad Boy/Interscope
This highly anticipated debut from Texas-born and Cleveland-based rap sensation Machine Gun Kelly starts off with a bang with "Save Me." MGK lays down raps like "216 forever in my soul" as his heavy-hitting guests — singer M Shadows and guitarist Synyster Gates (both of Avenged Sevenfold fame) — help turn the song into a powerful rock ballad. Kelly displays his rapid-fire delivery on tracks such as "What I Do" and "See My Tears," but as much as the tunes show off the guy's microphone skills, neither song is as compelling as something by rival Eminem. While Kelly likes to pit himself against loud-mouthed rappers like Wacka Flocka Flame, DMX and Lil Jon, he comes off best when backed by someone who can actually sing. The Kickdrums' Fitts provides soulful backing vocals on "Stereo," and guest Anna Yvette does the same on "All We Have." All in all, not a bad effort.
The Script
#3
Epic
The Irish alternative rock group the Script didn't get too imaginative when titling its third studio album. And the same criticism could be directed toward the album itself. Album opener "Good Ol' Days" is a rowdy rock tune that finds the guys really struggling to rap over some fairly solid vocal harmonies. They also struggle to add an urban edge to the hip-hop-oriented "If You Could See Me Now" and "Broken Arrow." "Hall of Fame" comes off better simply because they leave most of the rapping to the Black-Eyed Peas' will.i.am, who guests on the track. Elsewhere, "Six Degrees of Separation" and "Glowing" are clichéd ballads characterized by hushed vocals and predictable melodies that make Coldplay sound punk rock by comparison.
The Wallflowers
Glad All Over
Columbia
The songs on this, the Wallflowers' sixth studio album (and first in seven years), fall into essentially two categories. Tracks such as "Misfits and Lovers" and "First One in the Car" sound like the Wallflowers of the past but not as good, since the songs aren't nearly as memorable. The other set of songs sounds like the Wallflowers struggling to evolve. Singer Jakob Dylan does his best to snarl and reveal a mean streak on "Hospital for Sinners," and "Reboot the Mission" recalls the Clash (and even includes a shout out to the Clash's Joe Strummer). Neither tune really works. Featuring bassist Greg Richling, keyboardist Rami Jaffee, guitarist Stuart Mathis, and drummer Jack Irons, the Wallflowers have musical talent to spare. But frontman Dylan seems uncertain about the band's musical direction.
Zedd
Clarity
Interscope
Best known for his work with Lady Gaga, Germany's Zedd (Anton Zaslavski) has been an active producer for just three years. And yet there's a fair amount of anticipation for this, his full-length debut. The album gets off to slamming start with "Hourglass," a clubby techno track that features sultry vocals courtesy of Madonna wannabe Liz. But things quickly deteriorate with the by-the-numbers electro house track "Shave It Up" and "Lost at Sea," a song that features echoing, overproduced vocals from guest Ryan Tedder. The soulful single "Clarity" has real depth and fares better than most of the tunes here; it shows just what Zedd is capable of. Too bad most the other songs sound so sterile and lifeless.