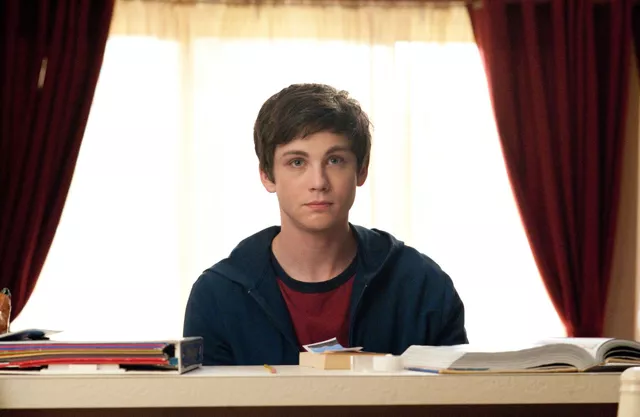 The Perks of Being a Wallflower| B+
One sure sign of creeping middle age is when wistful coming-of-age nostalgia pieces are being written by your generation, set in hazy, bygone days that seem all too familiar to you. I was reared on a steady diet of teen movies adoringly set in the poodle skirt and Chuck Taylor's doo-wop wonderland of the 1950s and early '60s, like Stand By Me or Dirty Dancing, so it was with a mixture of amusement and dismay that I viewed a similar film with the likes of Pavement and Sonic Youth on the soundtrack. The intended audience of the bestselling young adult novel the film is based on will be untroubled by any midlife existential crisis, and based on their relative unfamiliarity with the genre, will probably be enthralled by all the puppy love melodrama. To be fair, Perks of Being a Wallflower is brilliantly crafted and richly satisfying even though it is a victim of the same swoony, histrionic mawkishness of its subjects, which is as inevitable a part of the teen experience as heartache and pimple cream. 
Our semi-hero is Charlie (Logan Lerman), an exceptionally bright, yet emotionally wounded freshman in a suburban Pittsburgh high school circa 1991-92. He is introverted in the extreme and prone to brooding and flashbacks of his late aunt (Melanie Lysnskey), whose death still haunts him. Charlie is so taciturn that he can only communicate with his sympathetic English teacher (thoughtfully played by Paul Rudd) and remains resigned to four years of isolation — until he is befriended by a flamboyant senior rebel named Patrick (Ezra Miller) and his sharp, gorgeous stepsister Sam (Emma Watson). These two freewheeling souls jokingly call themselves "Slut and the Falcon," and they come prepackaged with a mini-clique of punky, proto-hipster theater geeks dubbed "The Island of Misfits Toys" who readily adopt Charlie into the fold. 
They may be freaks to the popular kids, but they're cool to Charlie, especially the radiant, more experienced Sam, whom he pines hard for. It would seem to be relatively smooth sailing from here, save for the normal, endless calamities and that come with hormonal overdrive, but the ghosts of the past refuse to stay buried. A disturbing, late-breaking plot development adds an unwelcome jolt of reality to this romantic fantasy world, but it is handled with the same sensitivity and honesty as the rest of the picture. 
That first-time director Stephen Chbosky has such a firm grip on the material is no surprise, since he adapted the screenplay from his own best-selling 1999 novel, but the quality performances he gets from his young cast are extraordinary. Lerman expertly navigates a slightly soggy role that might have drowned others, and he has enough intelligence behind his eyes to explain why the others invest in him. Ezra Miller is magnetic, and makes the clever, creative and tender Patrick thrive, where he might have been a queeny cliché. 
Watson displays some surprising gamine sexiness, having shaken off her gawky girl-sorceress phase and emerged a butterfly. She may still be a little too porcelain pure and refined for the role of a bad girl, but her movie star quality is evident. The excellence of the acting makes everything feel real; even when the story seems too familiar, or leaves weird gaps, like the kids knowing Nick Drake, but not recognizing David Bowie's "Heroes."
Whether or not the problems of these upper-middle-class, arty, would-be hipsters reflect your own teen experience, there is a kind of unmistakable genius in the way Perks of Being taps the universal heightened reality of adolescence, where every whisper has meaning, and casual kisses can be intimate transmissions of all the hidden majesty of the universe.
Opens Friday at the Main Art, 118 N. Main St., Royal Oak; 248-263-2111.