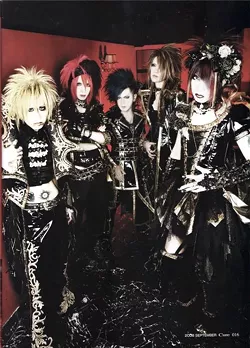 Critics get preoccupied with dissecting heavily electronic-based music albums. ( "What equipment are they using?" "What effects?" "How many overlaying tracks are on their laptop's protocols?" "Or are they using Ableton?")
With that said, you'll drive yourself crazy catching all the various tones, timbres, samples and sounds swarming throughout Phantasmagoria's sublime (and sometimes dizzying) second album.
This album is more organic than synthetic, and not necessarily what you'd expect from an ostensibly ambient-electro dance-pop band — actually, much more hip hop and neo-soul informed.
The tracks are certainly stacked with lots of sleek synths, looped samples and busy, busting beats; their charm is in affecting a vibe that's as easy to dance to as it is easy to daydream to — applicable at either a late-night loft party or midnight road trip.
The local duo is considerably influenced by the outdoors; writing and composing these surging minuets after road trips or island getaways.
That influence shines through with Dayze and its curious beauty: both primal and supernatural, haunted by the cyber-banshee wail of Christopher Jarvis' scrambled synths and shimmying bass effects. The brashness of the electronics are emulsified by warmer acoustic elements, from banjos to bongos, chiming xylophones and Lianna Vanicelli's elegant, soulful singing voice.
June 15 — Dayze release show with Phantasmagoria, featuring James Linck (releasing solo album Fortress of Solitude), also with Lord Scrummage, Coyote Clean Up and Doc Waffles at St. Andrew's Hall (Burns Room, upstairs); 431 E. Congress, Detroit – saintandrewsdetroit.com.