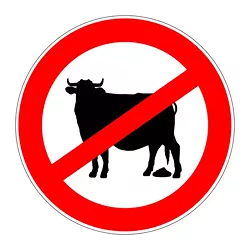 Dear Editor:
re: "Detroit's Election: Looking Ahead"; [Politics & Prejudices, Aug. 7-13, 2013]
Jack Lessenberry's article on the results of Detroit's recent mayoral primary should be recognized. In fact, Jack should get a medal or two for being smart enough to analyze things so well.
Our city sees precious little in the way of gifted and inspired leadership, but it has even less to brag about when it comes to cogent and honest writing.
I don't always agree with Mr. Lessenberry about policy. Sometimes he picks favorites that I don't like at all. Nevertheless, his analysis of the recent election proves that his voice is the one we should all pay attention to when we're looking for good reporting on politics in Detroit.
Lawrence Garcia
Detroit, Aug. 16, 2013
The writer is principal of the Detroit-based firm Garcia Law Group PLLC.
"La Marseillaise" de Detroit
Dear Editor:
Rome is burning …
No streetlights, no ambulance, no police,
and DIA wants to sue to protect art, another Ivory Tower moment.
Benny Jet
Inkster, Aug. 14, 2013
The writer is a musician living in
Wayne County, Mich.
A Federal Bailout
Dear Editor:
There have been a number of reasons cited for the city of Detroit's present dilemma. All have validity. However, I am surprised that I have read nothing about the federal government's role in being a cause of Detroit's problems.
It was social engineering by the federal government in the late '40s that began Detroit's demise. This leads me to believe that a case could be made for the federal government to help bail out Detroit.
After World War II, the powerbrokers in Washington, D.C. looked at Detroit, the "Arsenal of Democracy," and feared that a few well-placed bombs would destroy the nation's arms-making ability.
Plans were thus set in motion to disperse the factories and the population. The first step was to cross the city with expressways. In the process, thousands of homes were destroyed.
Where did the people go? Many of them used the expressways to relocate in the suburbs. The 1950s saw the first migration out of Detroit and it was aided and abetted by federal policies.
I believe that the federal government should help Detroit with a bailout, because it owes Detroit. Furthermore, I wish the media would point this out.
Laura Callow
Livonia, Aug. 13, 2013
For the Record: In the Aug. 7-13, 2013 edition of Larry Gabriel's "Stir it Up" column, titled "The Detroit Narrative," [Vol. 33, Issue No. 43] the author mistakenly identified Little Caesar's magnate Mike Ilitch as owner of the Detroit Lions. We are sure the Ford family was as surprised as we were to read that. We apologize for the error.
Send letters (250 words or less, please) to 733 St. Antoine, Detroit, MI 48226; faxes to 313-961-6598; e-mail to [email protected] Please include your telephone number. We reserve the right to edit for length, clarity and libel.