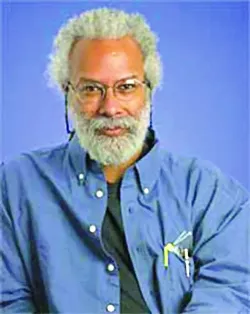 Metro Times brought home 13 awards handed out by the Detroit chapter of the Society of Professional Journalists on Wednesday night., April 17, during its annual awards ceremony honoring the best in local journalism.
Competing against the city's major daily newspapers, the paper won first place in four categories.
Jack Lessenberry — a former "Journalist of the Year" —captured top honors for his "Politics & Prejudices" column. Former MT design director Justin Rose won for "Best Cover Design."
MT's news editor, Curt Guyette, who garnered six awards overall, finished first in the "Explanatory Journalism" category for his coverage of Detroit's financial crisis. He also took top honors in the "Best Localization of a National Story" category for his work examining voter-suppression issues in Michigan.
Guyette and former MT editor W. Kim Heron, took second place in the "Editorial Writing" category for the endorsement of Barack Obama they co-wrote.
Guyette received third-place awards for "Consumer/Watchdog Reporting" for his coverage of homeowners who fell victim to a scam involving Detroit pension funds, and in the "Explanatory" category for his coverage of issues surrounding Michigan's new Right to Work law. He also received a third-place award for his "News Hits" columns.
The paper dominated the feature-writing category, with former freelance writer John Carlisle, aka Detroitblogger John (another former "Journalist of the Year"), taking a second-place (for a story titled "Sign of the Times) and third-place award (for his cover story "The Devil Inside").
Freelance contributor M.L. Liebler received an honorable mention for his piece "War-Zone Poet," which chronicled his experiences working with the U.S. State Department's Cultural Affairs Division in Afghanistan.
Former MT managing editor Brian Smith earned second-place in the "Best Personality Profile," for his cover story about musician Kenny Tudrick. Staff writer Brett Callwood took third place in the same category for his cover story about musician Ty Stone.
Heron Inducted into Hall of Fame
W. Kim Heron, former editor of Metro Times, was one of five nominees inducted into the Michigan Journalism Hall of Fame at Michigan State University's School of Journalism for 2013.
The induction ceremony at the Kellogg Hotel and Conference Center was held on Sunday, April 21. The MSU School of Journalism has been the home of Michigan Journalism Hall of Fame since 1985, and was formerly known as the Michigan Newspaper Hall of Fame.
Heron was a fixture at Metro Times, holding leadership positions throughout his 15-year career with the newspaper, culminating in his ascension to the editor's post in 2006 until his retirement at the end of 2012.
Before MT, Heron was a managing editor for the Detroit Sunday Journal, a copy desk chief at the Detroit Free Press and a reporter at the Lansing State Journal.
This year's other Hall of Fame inductees included: investigative journalist Nancy McCauley; journalism educator Betsy Pollard Rau; publisher and editor in chief Osama Siblani; and photojournalist Hugh Grannum.