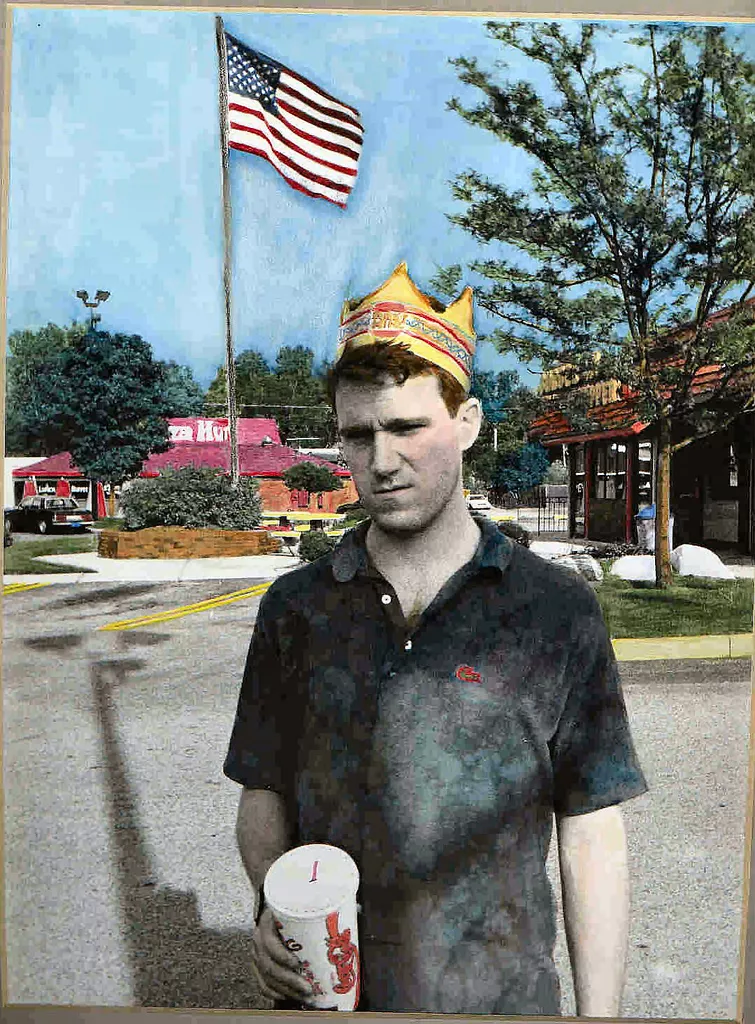 Some artists spend their whole lives chasing after their muse, trying to find inspiration for their art. Mike Kelly's muse, an evil telepathic monkey, found him. The first 40 years of his life weren't very creative, he acknowledges. He didn't go to art school, paint or draw. As a pathologist at a hospital, he spent his days examining slides of biopsied tumors and masses under a microscope.
Then, one day, the monkey showed up and compelled him to create, using pulsed signals sent directly into his skull. Kelly followed orders and got himself a sketchbook and began to draw. At first he tried to create realistic images, but he quickly moved to abstract work, which he says was more cathartic. His early drawings resemble something that you might find under a microscope. The monkey was not satisfied; Kelly had no choice but to start painting. On large canvases and small pieces of found wood, Kelly just put brush to surface, without any real plan. He enlisted the help of his young son and daughter when painting on the large canvases to create stream-of-consciousness swirls and lines of color.
In July of 2006, Kelly was part of his first group show, an outsider art show at Octane Gallery in Ferndale. Most of the artists in the show were self-taught, a sensibility and style Kelly would cultivate when he began to curate shows.
Kelly started with a studio space at the Russell Industrial Center, where he curated shows for galleries in the building, eventually taking over the gallery space that is now the Funhouse Gallery. And as patrons of Funhouse know, it's … well … more fun than a barrel of monkeys.
See the work of Mike Kelly and other Detroit artists for the opening of The Black, White, and Red Show, with music by Chad Roberts, Velveteen Rabbit, and Volcano & the New Radio Standard, on June 28, at Funhouse Gallery, Bldg. 2, Third Floor, Russell Industrial Center, Detroit.
Check out a slideshow of Mike Kelly's work here.