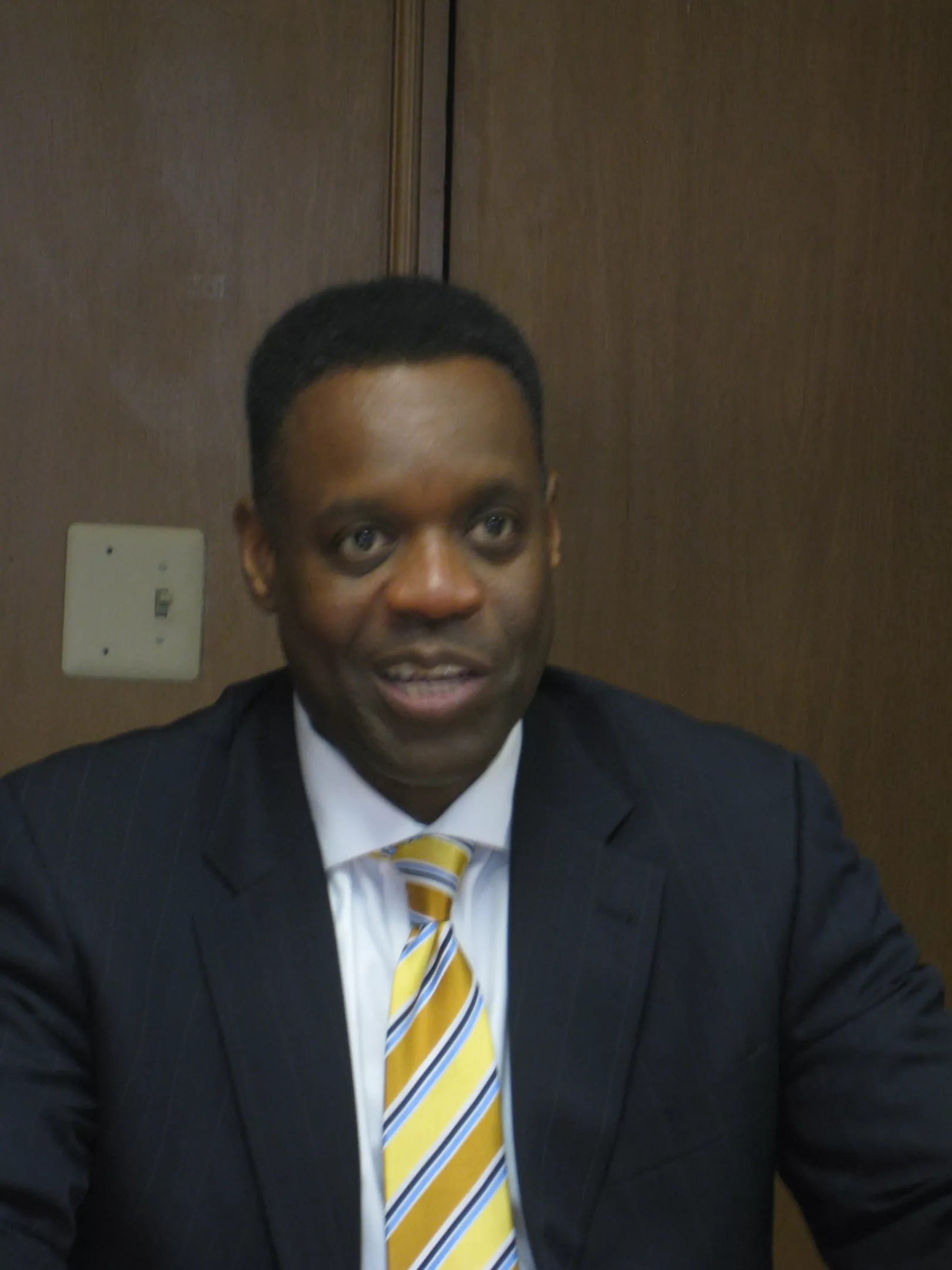 Straying from the usual exclusive visits to local editorial boards and radio stations, Detroit Emergency Manager Kevyn Orr will make a rare public appearance later this month the University of Michigan's Gerald R. Ford School of Public Policy. And it's free!
Orr, 55, will deliver a lecture titled "The Future of Detroit Urban Governance" inside a ballroom on the second floor of the Michigan Union building at 530 S. State St. Oddly, it coincides with the one-year anniversary of the day he was appointed as Detroit's EM, March 25. What timing.
We at the Hits considered why Orr, a bankruptcy lawyer appointed by Republican Gov. Rick Snyder to oversee Detroit's finances, is offering his view on the structure of Detroit's future governance in the first place. Surely, with about six months until Orr plans to leave town — stress that, plans. It remains to be seen if Detroit City Council will vote him out, as the law allows, or if a new EM would be appointed upon Orr's exit — in which case, some additional marching orders could be handed down. For instance, before retiring last August, former Pontiac Emergency Manager Lou Schimmel appointed a city administrator with most of the same powers as an EM.
As Orr's spokesman Bill Nowling tells us, the dialogue likely won't stray too far from the emergency manager's typical stump speech when speaking to reporters. The lecture will focus on Detroit's ongoing Chapter 9 bankruptcy petition and how current restructuring reforms will play out going forward, he says. "General themes he has, and continues to speak about," Nowling says.
U-M says the 90-minute lecture will run from 4 to 5:30 p.m. March 25. It's open to the public, with a planned reception scheduled afterward. Considering there are some vocal critics of Orr's proposed bankruptcy-exit plan, we imagine the mixer could make for an interesting time. If you can't attend, the university plans to livestream everything at fordschool.umich.edu/events/calendar/1691.