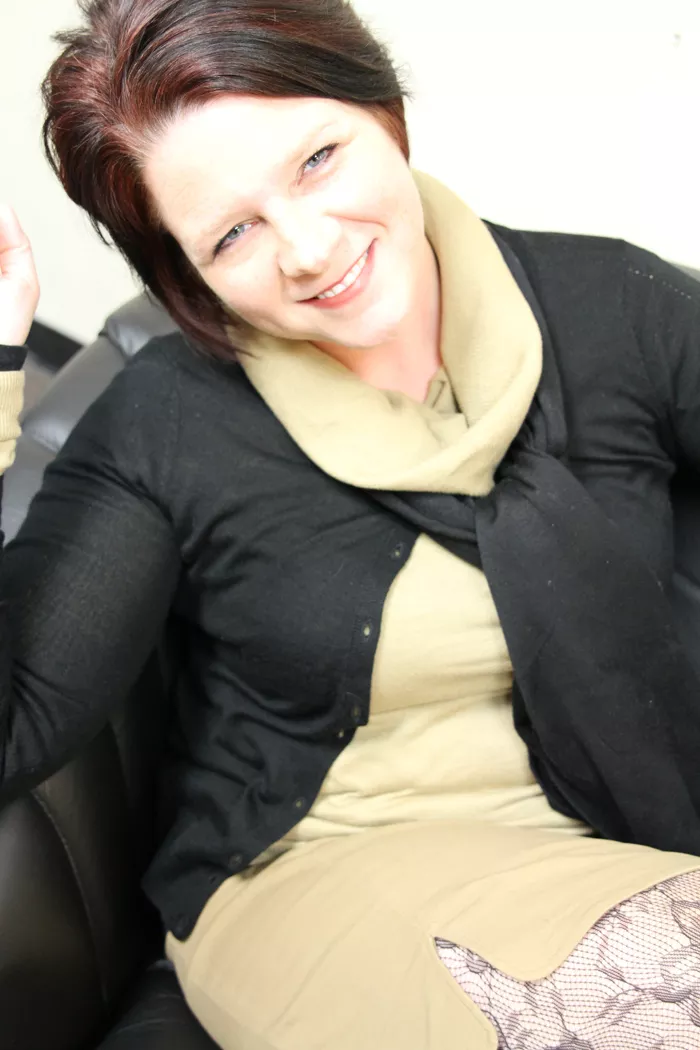 On Saturday, Feb. 22, the Tangent Gallery will host the 27th Erotic Poetry and Music Festival, tagged "an eclectic celebration of the erotic arts." A zany lineup of clowns, dancers, musicians and, yes, poets will come together to perform and, in the process, titillate.
"It's an experience," says poet Dena Luckett. "While the Dirty Show is more about the visuals, this is an auditory experience."
Luckett joins a lineup of poets that includes Jimmy Doom, Lianna T., Michele Lundgren, Veronica Frick, and Scott Boman. There will also be performances by Satori Circus, the Detroit Dizzy Dames Burlesque starring Lushes LaMoan, Audra Kubat, Stephanie Loveless, Margaret DollRod, Anastasia Gold, Olive Jus and Tara Lazaroff.
"I'm a voyeur," Luckett says. "I like to watch people and sometimes I'll write about the people in the room, on the spot. I like to make people see what I'm trying to get them to think."
Artist Tara Lazaroff says that she will actually be performing three songs at the event, as well as displaying a few pieces of art. "This is my fourth year here," Lazaroff says. "It's at the Tangent Gallery, a larger venue than it has been at in the past, so we might see more art."
Lazaroff says that the secret to good erotica is "being a little mysterious. I like writing with double entendres, keeping it interesting. See if you can interpret something a couple of different ways."
Fair enough, but one would imagine that there won't be too much wriggle room at the Tangent.
The 27th Erotic Poetry and Music Festival takes place at 9 p.m. on Saturday, Feb. 22, at the Tangent Gallery; 715 E. Milwaukee St., Detroit; 313-873-2955; $10.
Clean
I think of you
in the shower
(a bar of soap
gliding sensuously
across wet skin)
one hand caressing
stomach, silently
slipping between:
fantasy images-
limbs, entwined,
bodies, warm;
steamy lips part
sigh escaping...
I think of you
in the shower
(stroking soft flesh-
hard-
muscles quivering)
cacophony of cascading
water, white noise,
against growing groans.
Pressing palm
to cool tile,
madness
makes me smile,
with each
muted moan.
I think of you
in the shower
(pure bliss)
an escape,
clean
scent of
sex;
I slip
into sheer
satisfaction .
A Girl's Gotta Have Her Morning Fix
Standing
in line
for a morning
Latte
takes on new meaning
when
my breasts
brush
against him
(accidentally)
but he takes it
to mean
I'm interested.
Pressing
behind,
I feel
cock
(hard)
pushed
against
curves
of ass.
I am sandwiched
between the counter
and his blatant
disregard
of my
personal space.
Hot breath,
on neck,
he whispers
"Meet me outside".
Flick of tongue
upon ear
sends lightening
bolts
into body…
and I go.
Completely
ignorant
of owner,
I slide
onto hood
of Candy-apple
red Porsche—
knee high
leather boots
brushing
grille, skirt
sliding
up thighs.
He smiles,
un-zips,
pulls free
and starts
stroking,
right then-
and-there.
The owner
of the car,
comes out
(to watch)
as legs part
to reveal…
nothing
between
but
paradise.
Sleep's Seductive Lure
I dream of you
in black and white,
I dream of you
in color:
across dark
landscapes of sleep,
against dawn's encroaching hours.
naked, pressed against
sleeping body;
thighs gently
nudging tired form into action.
quiet; tracing curve of neck,
silent save for lust
burning
behind beautiful eyes.
aroused, a rush of adrenaline
pushing mind to want
every inch of all that is me.
beneath stars,
crystalline portraits of perfection
clamoring for attention
against early April sky.
I dream of you,
in language foreign,
je rêve, je rêve…
but words do not form the same
on a somnambulist's tongue.
Perhaps, I must wake,
and I will,
if only to feel your mouth
upon mine
or to see sunlight
dance across bodies, united.
Show Me…
It is late
and, despite having finished
a stellar performance
mere hours before,
hands seek body
not out of need
but necessity.
Inquisitive eyes
openly search for
approval, to begin,
as a quick check
indicates readiness.
Long, unhurried kisses start
this set;
hands stroking
shoulders, sliding down spine
to small of back.
Your leg parts mine, to press
thigh against tingling mound.
Our bodies vibrate with a beat
all their own; rhythms accelerate and
kisses become an attempt to taste
being. Palms burn with frenzied
feeling as we blindly see
past muscle and sinew to within.
For this song, I'll start on bottom
hips hungrily poised to accept
you, note by note. The music played
a mix of soul and funk, one of unity,
a compilation unlike any other ever seen.
WTF?
I am giving
a blow-job
to Mark Harmon
while we are stranded
on an island
called Palau.
Massaging the bulge
of his
worn Levi's
Original
501's, I move
my fingers
into position.
Button slipping,
Zipper-down
his Calvin
Kleins
come quickly into view,
and-
instantaneously-
I hide my Peppermint
Altoid
mid-
cheek.
Seductively
I wet my dry-cracked lips,
yearning
for a tube
of Cherry chapstick or a
cold Killian's Irish Red
to quench
my thirst.
With trepidation I reach in
gripping
the whole of his
being,
like the stick shift
of a 2009 Shelby
GT500KR.
Gently,
I free
the object of my
OBSESSION; 
then,
I strike
paralyzing my prey
with sheer
animal skill-
coiling my way around
and around
as the python
envelops its victim.
He moans
I wake.
Thinking…
WTF? I am watching
WAY too much TV!
If Only
Imagine 1960
as they lounge around in awe
Her tits are almost perfect,
at least the parts they saw.
Collectively they pause to think
as silence fills the air
"Let's call the color Titty Pink"
He says, pointing to the pair.
One second passes, then they cry-
"it's brilliant, GENIUS, and none-to-sly!"
"You've got the market nailed down tight!"
"We'll send the specs out straight tonight."
"What the Hell?" the woman shrieks…
Her hands feel wet, her knees feel weak.
They see her pale, they hear her gasp;
Peter moves to grab her ass.
Our lady strong, and smiling still,
slides with grace towards him 'til…
She's right before the CEO,
grabs his cock and says, "Let's GO."
He jumps a bit, then stands upright
proclaiming "Damn! It's a productive night."
She whispers, breathy in his ear
and then her mood begins to clear.
He moves his hand to smooth her hair
agreeing, "I think it's only fair."
"Boys," he says to the eager herd…
"get this woman a Thunderbird."
"It's the least we can do-
to repay our debt-
to the owner of
this lovely set!"